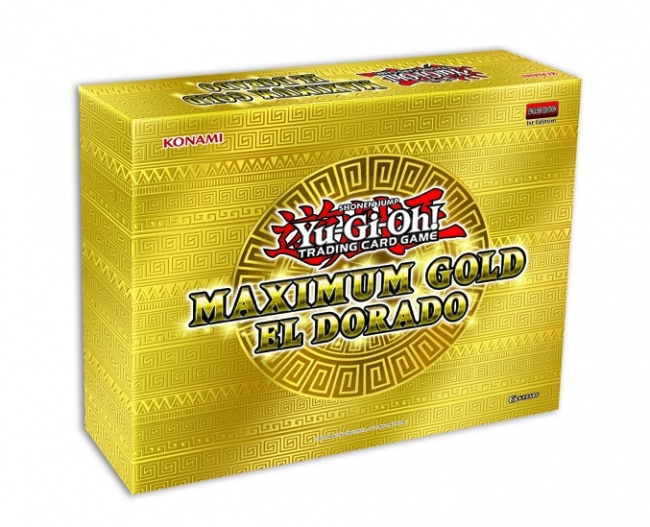 Konami Digital Entertainment revealed
Maximum Gold: El Dorado
, for
Yu-Gi-Oh! TCG
, which will release in November 19.
Yu-Gi-Oh! TCG brings back Gold Rare cards that have raised golden outlines, borders, symbols, and icons on popular cards, similar to the set produced last year (see "Konami Reveals New Premium Gold Rare Set for 'Yu-Gi-Oh! TCG'"). This set will features ten more cards with variant artwork and the gold treatment, including Knightmare Unicorn and I:P Masquerena. There will also be a new Xyz Monster with an ATK boosting effect, and a Premium Gold Rare Chamber Dragonmaid.
Boxes come with four packs that have 7 cards: 2 Premium Gold Rares and 5 gold-letter Rare. Thus far, there has been no word on the official MSRP of this set.
Check out more Yu-Gi-Oh! releases in the new product calendar (see "'Yu-Gi-Oh!' Product Release Calendar for 2020/2021").