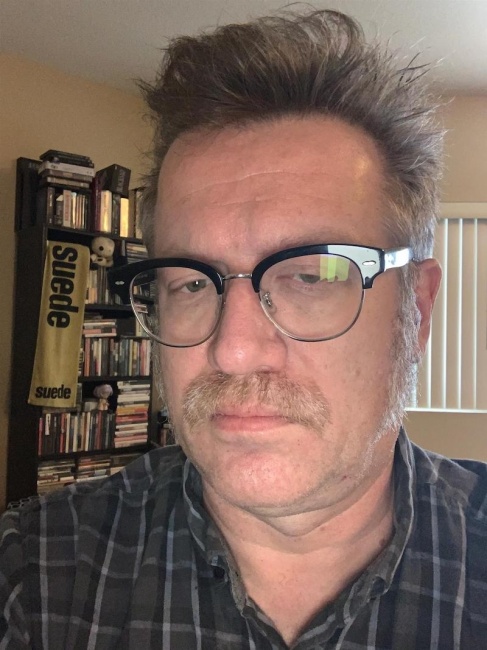 The webcomic platform Tapas Media announced its second hire this week with the news that Jamie S. Rich will be their new Editor in Chief. Rich comes to the company from DC, where he was a group editor and oversaw the Vertigo and Young Animal imprints as well as other titles. He got his start in comics at Dark Horse and then moved to Oni Press, where he was Editor in Chief until 2004. He has written a number of comics, including
Lady Killer,
which is being adapted by Netflix (see "
Blake Lively in 'Lady Killer'
"), as well as
12 Reasons Why I Love Her
and
You Have Killed Me,
all three with artist Joelle Jones. Rich and Sarah Gaydos also edited the anthology
Love Is Love,
which won an Eisner Award in 2017.
"My roots are in indie comics, which have always tended to be the place for more personal storytelling and a variety of genres," Rich said in a statement. "It's the same reason I've always liked manga, there were never any limits to the types of stories or style of artwork. I look at all the fresh talent at Tapas and I see the comics that will mean something to today's readers and inspire the next generation of talent. I'm looking forward to collaborating with the amazing team of editors we already have working here and building out a library of truly incredible material."
"We are thrilled to have Jamie join us as Editor-in-Chief," said Tapas CCO Michelle Wells. "As both a creator and an editor, he has an innate understanding of the storytelling power of comics, and its ability to transcend the medium to both entertain and empower. With this deep knowledge and experience, Jamie is uniquely positioned to help us expand our global reach by guiding the next generation of creators in finding just the right story to tell at just the right time." Wells was co-editor in chief of DC before leaving for Tapas in February (see "Tapas Taps Michelle Wells as Chief Content Officer"). On Monday, Tapas announced that it had hired former DC Group Editor Alex R. Carr for the newly created position of Senior Director of Publisher Relations (see "Tapas Brings Former DC Group Editor Alex R. Carr on Board").