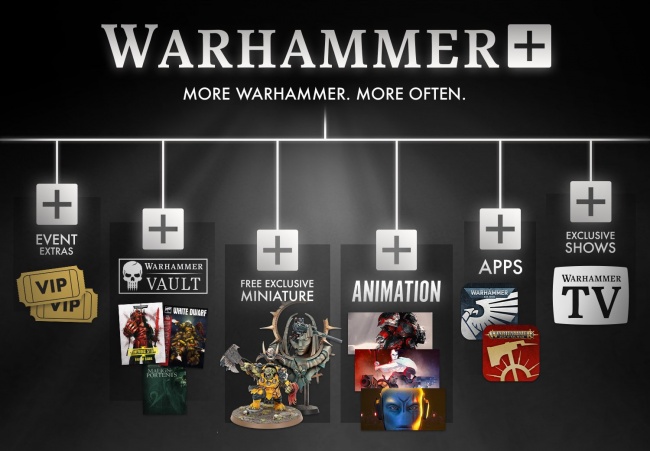 Games Workshop unveiled their new digital subscription service, Warhammer+, which will launch on August 25.
Warhammer+ will have an array of content that includes weekly hobby shows, Warhammer animation, and full access to the Warhammer apps. It will also let players have premium access to official events and allow them to browse through digital versions of Warhammer publications and White Dwarf issues. Additionally, subscribers will receive exclusive offers as well as a free Citadel miniature every year.
For the first year, GW has offered two different models. Subscribers can choose one to receive with their subscription, and will be able to purchase the second model through the platform. GW will offer a new exclusive model every year. This service runs $5.99 a month or $59.99 for the year.
Games Workshop recently released Cadian Shock Troops, a new miniatures kit for Warhammer 40,000 (see "'Cadian Shock Troops' Storm 'Warhammer 40,000'").
Click on Gallery below for full-size images!