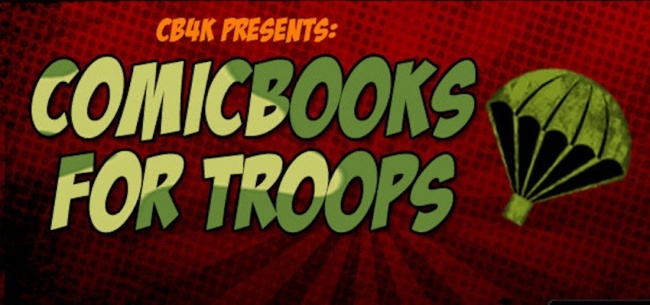 ComicBooks for Troops, the sister charity of ComicBooks for Kids, recently delivered 22,000 comics to U.S. special forces, thanks in large part to a donation from Buddy Saunders, CEO of the online retailer Lone Star Comics/MyComicShop.
ComicBooks for Kids was founded in 2017 with a mission of donating child-friendly comics to hospitals and cancer centers throughout the country (see "Diamond Joins ComicBooks for Kids"). In October 2020 they formed the sister charity ComicBooks for Troops (see "ComicBooks for Kids! Expands to Troops, Adds Funko"), and in their first six months, they donated over 13,000 comics to all branches of the military.
Then, according to founder Mark Weiss, they received a request from the Special Forces for more comics. Lots more comics. Over 10,000 more comics. Weiss turned to Saunders, and thanks to Saunders' generosity, ComicBooks for Troops was able to deliver two pallets of comics, about 22,000 altogether, to the Special Forces.
The donation brought the total number of comics donated to the military so far to 35,000, and the total to both troops and hospitals to just over 100,000.
Publishers or retailers who want to donate can find information for both organizations at ComicBooks for Kids.
Click Gallery for photos!