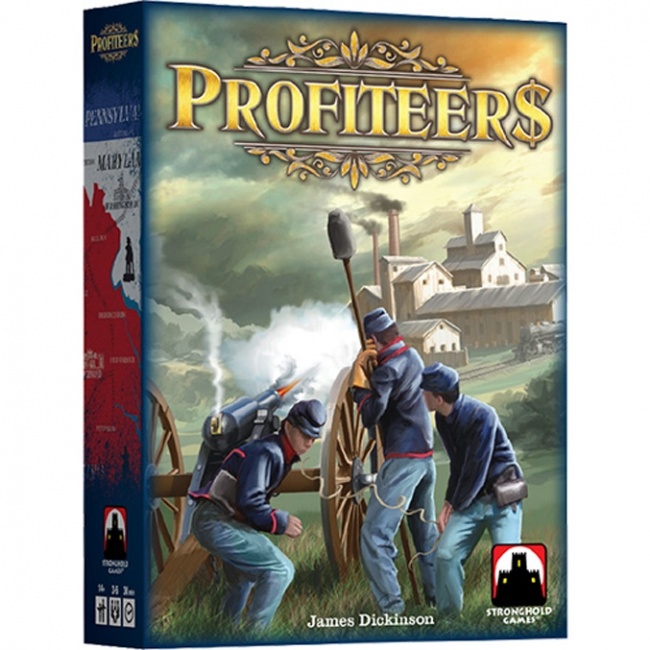 Stronghold Games will release
Profiteers
, a new historical board game, on July 28.
In Profiteers, players assume the roles of British arms manufacturers that are trying to gain gold and bonds, which change in value depending on who is winning the American Civil War. They can invest money in arms factories to gain influence over the war, speculate, or buy up businesses that profit off the war continuing. The game lasts between three and seven turns, and the player with the most cash at the end wins.
This game is for three to five players, ages 14 and up, and plays in 30 minutes. It will retail for $19.99.
Stronghold Games will also release Islands in the Mist, a hot air balloon board game by Volker Schachtele (see "Stronghold Games Will Release 'Islands in the Mist'").