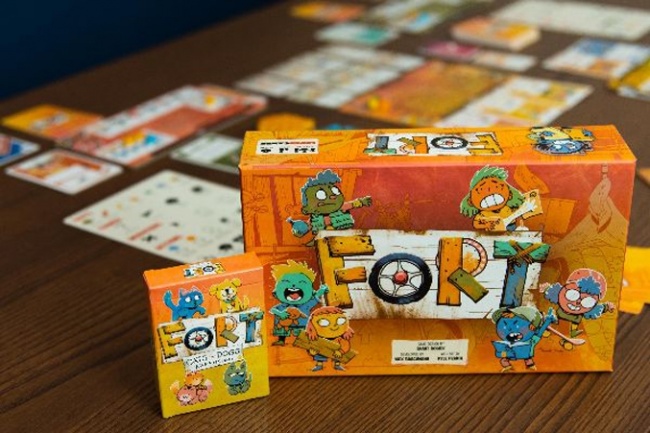 Leder Games revealed
Fort: Cats & Dogs Expansion
for release into retail in October.
This new expansion to Fort (see "Build the Coolest 'Fort' on the Block") includes two modules that add Dogs and Cats to the mix. Dogs can be loyal companions, but they get distracted and run away if they are neglected. Cats move around and perform actions at specific times. The goal in this expansion is for players to score points for having the most dogs in their doghouse and the most cats in their yard at the end of the game.
This expansion comes with 4 Doghouse boards, 18 Dog cards, 8 Cat cards, and a rulebook. It is for two to four players, ages 10 and up, plays in 20 to 40 minutes, and requires the base game to play. Fort: Cats & Dogs Expansion will retail for $12.99.