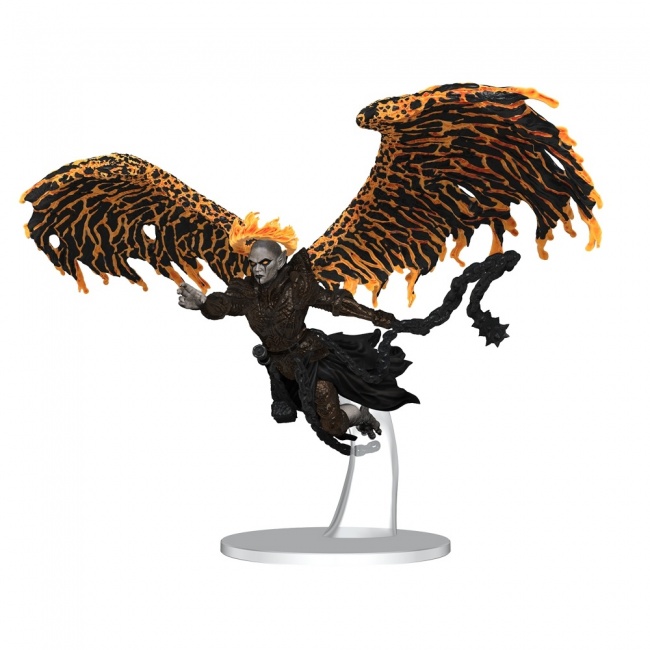 WizKids revealed
D&D Icons of the Realms Miniatures: Archdevils - Bael, Bel, and Zariel
miniatures set for release in August.
WizKids continues on a similar path of releasing miniatures for the high-ranking members of the demon and devil hierarchy (see "Demon Lord Juiblex Oozes into 'D&D Icons of the Realms'") with this new set. This time, their focus is a trio that are have been vying for glory in the Blood Wars for eons. Bael is a Duke among the Archdevils of Minauros, who has claimed victories in the Blood Wars already. Bel is a is a general under Zariel, who is a corrupted angel that fell from grace into the Nine Hells.
This set comes with three figures and will retail for $79.99.
Click on Gallery below for full-size images!