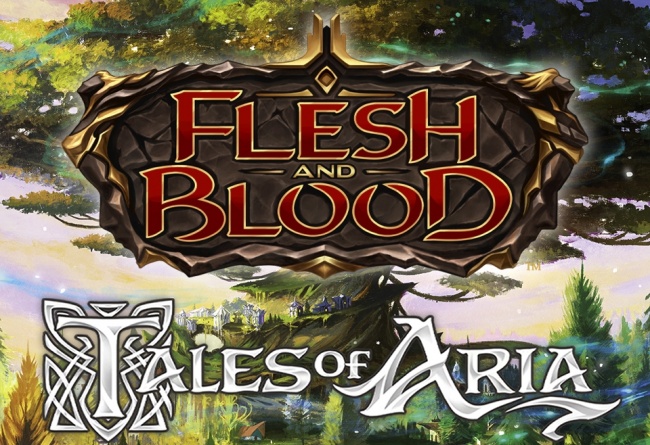 Legend Story Studios announced
Tales of Aria
, a booster set for Flesh and Blood TCG, which will hit stores on September 24.
Tales of Aria allows players to explore the most inherently magical region of the Flesh and Blood world. It is a standalone booster set that adds 238 cards, and is designed for draft and sealed deck formats while still providing new options for players to utilize in their Blitz and Classic Constructed decks. The Ranger class makes a return in this new set, which was first introduced in the Arcane Rising set (see "'Arcane Rising' Release"). Images of the new ranger, Lexi, were revealed on one of the Blitz decks (see Gallery below).
This set will come as both booster packs and as Blitz decks. Booster packs come with 15 cards each, and retail for $3.99 (displays come with 24 boosters). Blitz decks are 40-card pre-constructed decks, and come 9 decks to a display with each deck retailing for $11.99. Sealed deck prerelease events will be run at select stores between September 17-19, and players that enter those events will receive a cold foil amulet card while supplies last.
Flesh and Blood's Monarch topped the TCGplayer Top 25 Sealed TCG chart in May (see "TCGplayer Top 25 Sealed TCG May 2021").
Click on Gallery below for full-size images!