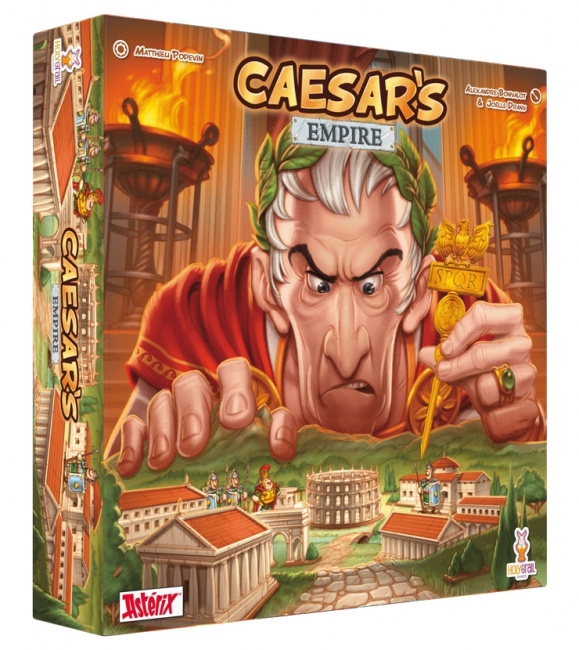 Luma Imports will release
Caesar's Empire
, by Holy Grail Games, in October.
This new road-builder is set in the world of global graphic novel hit Asterix (see "Asterix New GN Adventure "), and focuses on the comic series' main antagonist, Julius Caesar, instead of Asterix, Obelix, and his pals. In this game, players assume the roles of Julius Caesar's entourage as they expand the empire by connecting roads. They score points by making it to new cities, and accumulating City and Treasure tokens. At the end of the game, players total up their points and the one with the most wins the game.
The game box comes with 40 City tokens, 40 Resource tokens, 5 Player tokens, 125 Road miniatures, 5 player boards, a gameboard, and a rulebook. Caesar's Empire is for two to five players, ages 10 and up, and plays in 20 minutes. It will retail for $49.99.