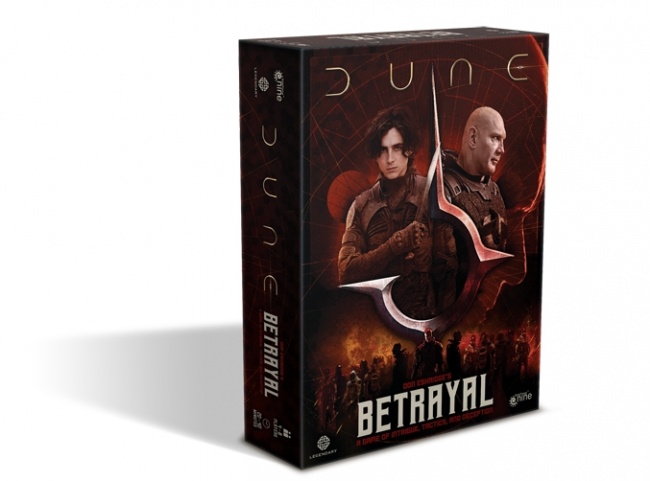 Gale Force Nine announced
Dune: Betrayal
, a new social deduction board game, for release in October.
In Dune: Betrayal, players take on the roles of secret agents attempting to unmask their foes. While they are going through the strategic process of learning the identities of their enemies, they must also protect their nobles, form alliances, and gain power and knowledge. The goal of the game is to help their faction gain control over the sands of Dune.
This game is for four to eight players, plays in 20 to 40 minutes, and will retail for $25.
Dune license features multiple products either recently released or arriving in stores soon in anticipation of the new movie (see "Five New Dune Games").
Click on Gallery below for full-size images!