DC has announced a new program of early-readers comics that will be sold in Walmart stores and via the Walmart website starting on August 3. The 48-page flipbooks will include stories featuring DC and Looney Tunes characters as well as puzzles and other activities for children.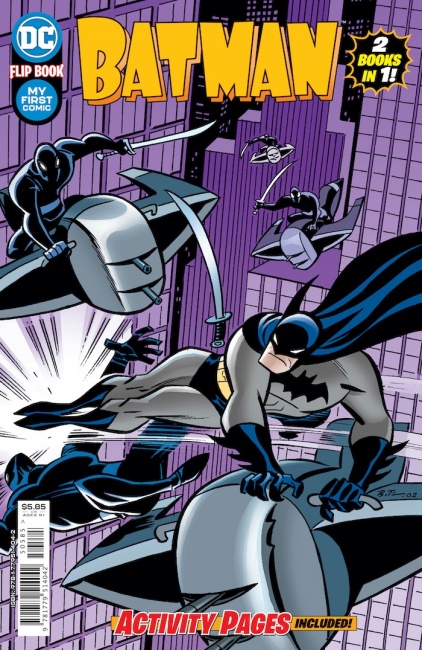 The line will launch with
My First Comic – Batman,
which will contain four previously published stories from DC's
Batman Adventures
comics: "No Asylum" by writer Ty Templeton and artists Rick Burchett, Terry Beatty, and Lee Loughridge; "Who Am I" by writer Dan Slott, with art by Templeton, Beatty, and Loughridge; "Fowl Play," by Beatty and Templeton; and "Free Man," written by Templeton, with art by Burchett, Beatty, and Loughridge.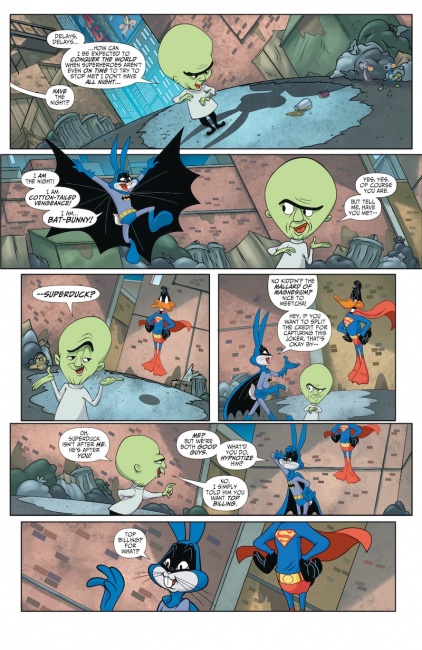 The second flipbook will be
My First Comic – Space Jam: A New Legacy
and will feature Looney Tunes characters alongside basketball player (and
Space Jam: A New Legacy
star) LeBron James
.
This comic will have three original stories: "Bat-Bunny vs. Superduck," featuring Bugs Bunny and Daffy Duck, by writer Sholly Fisch, with art by Phillip Murphy and Carrie Strachan; "Welcome Home," starring the Road Runner and Wile E. Coyote, written by Derek Fridolfs, with art by Robert Pope, Scott McRae, and Mohan Sivakami; and "Spaced Out," featuring Bugs Bunny and Marvin the Martian, by Fridolfs, Pope, McRae, and Silvana Brys. The comic will also include a preview of the
Space Jam: A New Legacy
original graphic novel.
Walmart began carrying DC comics in 2018 (see "Walmart to Carry Exclusive DC Comics in 3,000 Stores") and last year moved from 100-Page Giant comics to shrink-wrapped four-packs (see "DC Switches to Four-Packs in Walmart").
Click Gallery for covers and previews!