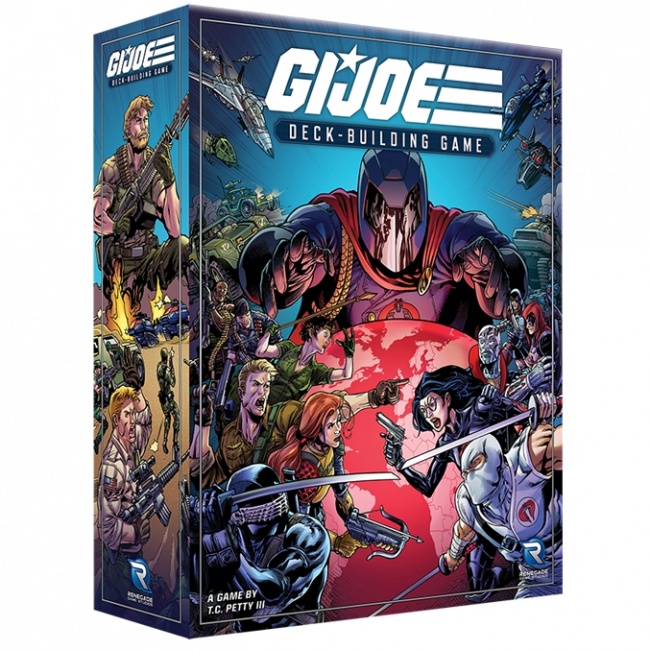 Renegade Game Studios will release
G.I. Joe Deck-Building Game
in October.
Renegade has tapped another Hasbro IP that was included in their licensing expansion agreement (see " More Hasbro Brands For Games"). In G.I. Joe Deck-Building Game, players recruit Joes and Vehicles to send them to complete Missions that are included in the Story Pack. There are two missions in the Story Pack are The M.A.S.S. Device, which send Joes to destroy Cobra's city-melting laser, and Operation: Total Control, that features Dr. Mindbender and a brainwave scanner that can brainwash world leaders. This game includes a total of 36 unique missions that have Expert Mode cards for a greater challenge.
This game is for one to four players, ages 13 and up, and plays in 30 to 70 minutes. It will retail for $45.00.
Click on Gallery below for full-size images!