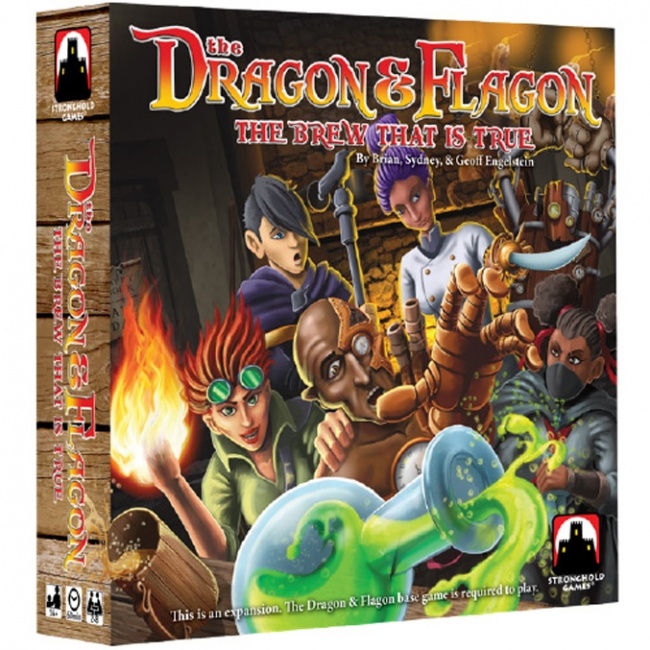 Stronghold Games unveiled
The
Dragon & Flagon: The Brew that is True
, a new expansion for
The Dragon & Flagon
, which will release into retail on August 25.
In Dragon & Flagon: The Brew that is True, players assume the roles of adventurers engaged in the bar fight to end all bar fights. This expansion includes new add-ons to the original The Dragon & Flagon (see "Stronghold Expands 'Great Designer' Line"): 9 new characters, magical potions, and bookshelves that can be knocked over and change bar's interior. The characters each have unique abilities that they can use in the action queue. This expansion's components can be mixed in with the original game as desired.
This expansion supports two to eight players, ages 14 and up, and plays in 60 minutes. It will retail for $39.99.