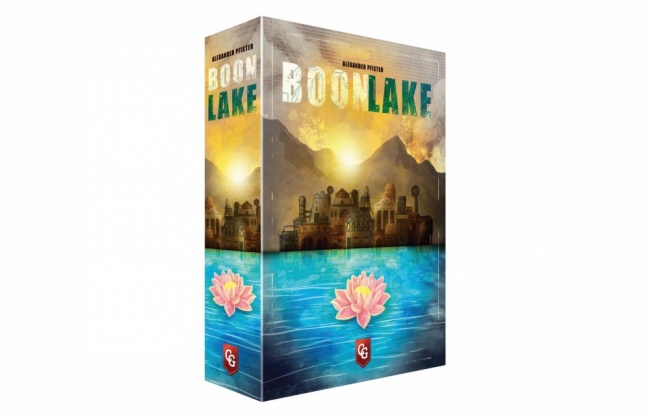 Capstone Games announced
Boonlake
, a new board game by Alexander Pfister, for release into retail in mid-November.
In this game, players assume the roles of pioneers that have left civilization to settle the shores of Boonlake, which has been abandoned by humans. Players will need to explore the landscape, build houses and settlements, raise cattle, and develop an infrastructure in order to make this shore habitable. This game features an action mechanism that makes each game progress in a different fashion. Players must choose their actions wisely, as they benefit the other players as well.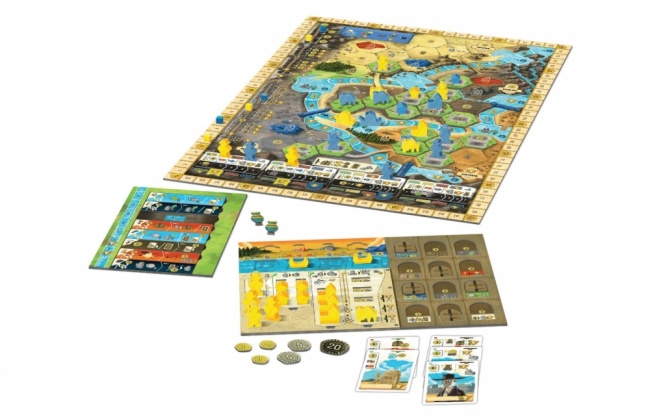 The game box includes over 150 wooden pieces, player boards, 165 project cards, an action board, and a gameboard.
Boonlake
is for one to four players, ages 14 and up, and plays in 40 minutes. It will retail for $59.95.
Capstone Games will also release Lux Aeterna, a new single player card game by Tony Boydell (see "Capstone Games Will Release 'Lux Aeterna'").