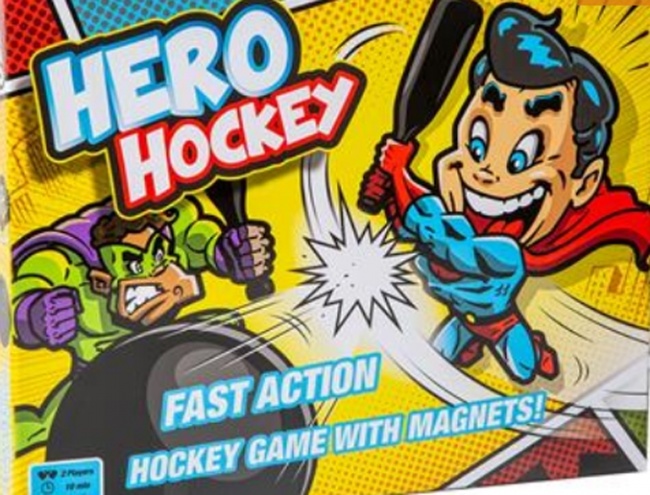 Asmodee Group will release
Hero Hockey
, a new magnetic dexterity game by Finnish company Oy Marektoy, on September 17.
In Hero Hockey, players manipulate hero pawns to attempt to score goals. Each pawn can be moved via a magnetic connection created between a steering magnet and the base of the hero pawn. Players must defend their goal and while trying to control the ball rolling across the field of play. The first player to score six points wins the game.
This game is for two players, ages 8 and up, and plays in 10 minutes. It will retail for $29.99.
Asmodee recently announced Gathering of the Wicked, a hidden role game by Zygomatic, which will be coming to stores in October (see "Deceive Disney Villains in 'Gathering of the Wicked'").
Click on Gallery below for full-size images!