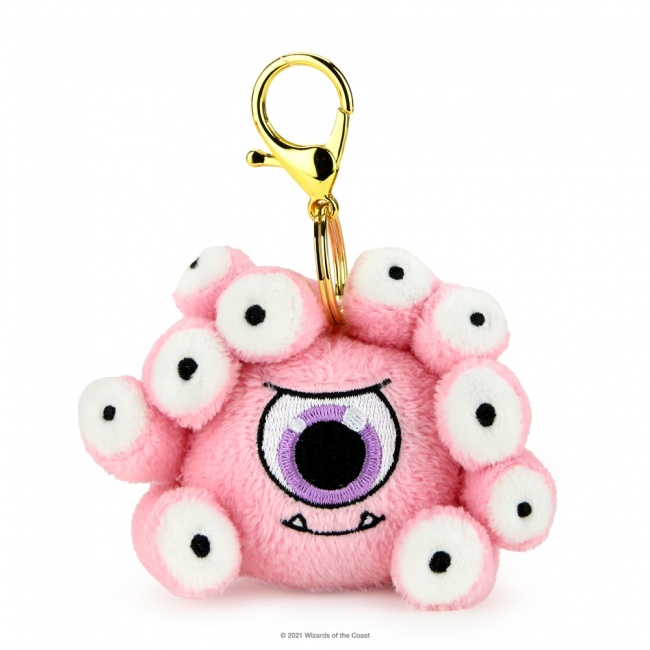 WizKids revealed
Dungeons & Dragons 3" Plush Charms - Wave 1 Display
for release into retail in January 2022.
These 3" plush charms are smaller versions of their Phunny Plush counterparts, and will attach to almost anything with a loop (see "Cuddle Up to a Pink Beholder After a Stressful 'D&D' Campaign"). The first wave of plush charms include classic monsters such as a Beholder, a Red Dragon, a Displacer Beast, and a Mimic. Each display comes with 24 individually packed charms, and 4 displays come to a master carton.
The MSRP for this unit is $239.76.
Click on Gallery below for full-size images!