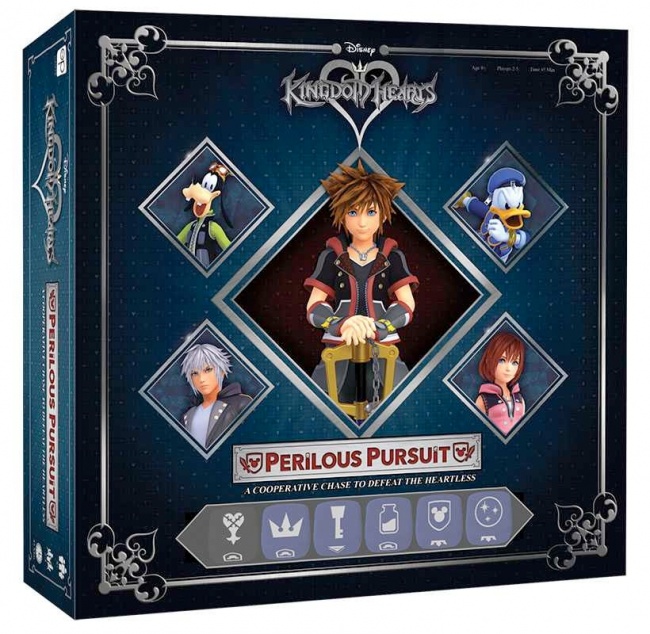 The Op has announced two new cooperative style games set to release this autumn:
Disney's Kingdom Hearts Perilous Pursuit
and
The Goonies: Escape with One-Eyed Willy's Rich Stuff – A Coded Chronicles Game
.
In Disney's Kingdom Hearts Perilous Pursuit, players must take on the role of popular characters from the video game series including Sora, Goofy, Donald Duck, Kairi, and Riku and work together to save the universe from the Heartless. In order to win, they must manage to close off six worlds before the Heartless can overwhelm two of them.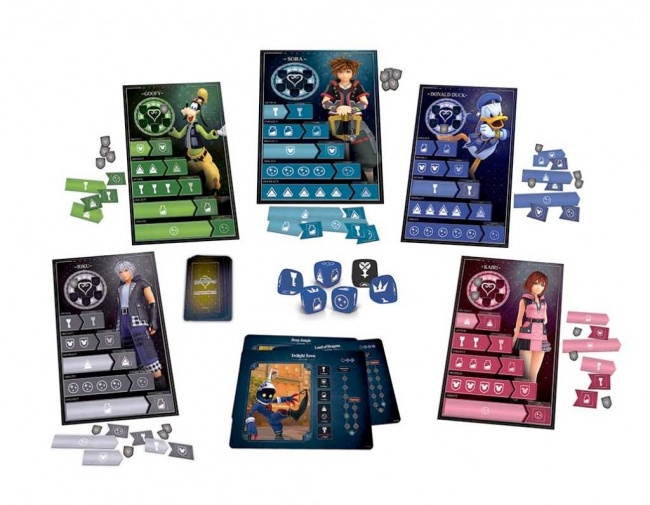 Each character has their own player board to track their unique abilities, which they trigger using the game's dice. They can also collect potions to help them and work to aid one another.
The game comes with 5 player boards, 14 double-sided world cards, 30 item cards, 75 chip pieces, 1 world marker, 6 dice, and 5 trackers. It is intended for 2 to 5 players, ages 8 and up, and plays in about 45 minutes. MSRP is $29.99.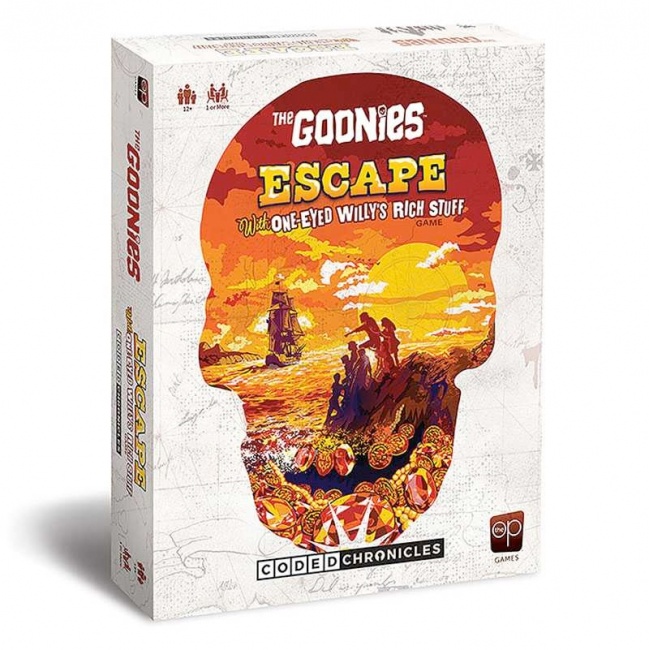 The Goonies: Escape with One-Eyed Willy's Rich Stuff
is the third title in The Op's
Coded Chronicles
series of "at home" escape room games. Recreating iconic scenes from the classic movie, the game challenges players to solve real-time puzzles using its code-revealing mechanic.
Acting as Mikey, Brand, Mouth, Data, Andy, Stef, Chunk, and Sloth, the players are trying to recover One-Eyed Willy's lost treasure. Each character has unique skills they can use to help the group decode the clues and ultimately reach The Inferno, One-Eyed Willy's pirate ship, all while trying to avoid the notorious Fratelli family.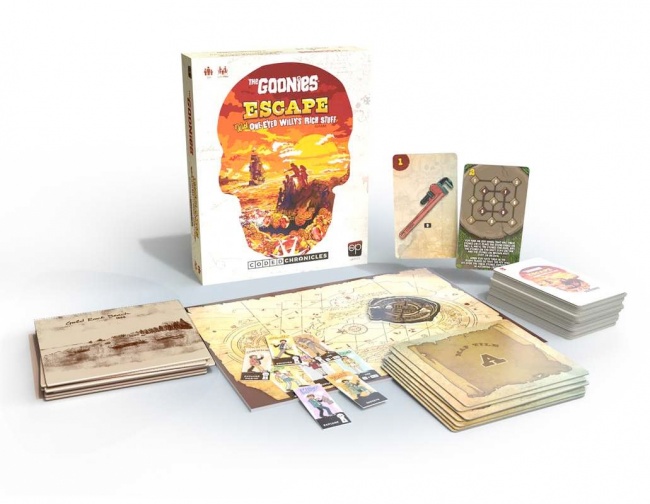 Intended for 1 or more players, ages 12 and up, the game takes about 2 hours to play. It comes with 8 narrative journals, 8 secret envelopes, 43 clue cards, 7 map tiles, 1 doubloon, 1 dry erase map, 1 dry erase pen, 1 intermission envelope, and 1 adventure guide. MSRP is $29.99.
Earlier games in the Coded Chronicles series were inspired by Scooby-Doo (see "The Op reveals 'Scooby-Doo: Escape from the Haunted Mansion'") and the horror movie The Shining (see "The Op Invites Players to Flee in 'The Shining: Escape from the Overlook Hotel'").
This fall will also see the launch of The Op's Harry Potter Talisman game (see "The Op Unveils a 'Harry Potter'-Themed 'Talisman' Board Game").