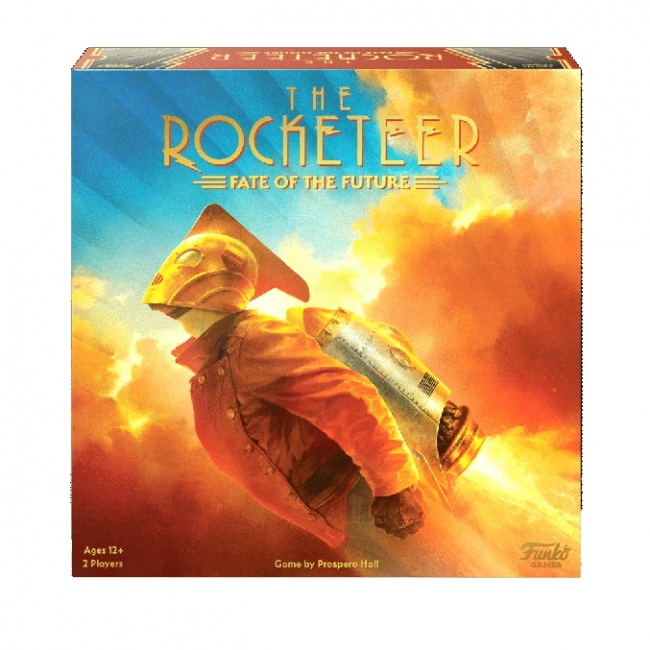 Funko Games announced
The Rocketeer: Fate of the Future
, a new board game, for release into retail stores this Fall.
In The Rocketeer: Fate of the Future, players engage in an action-packed battle for the future of warfare. One player takes on the side of The Rocketeer and his allies, and the other plays Neville Sinclair and his thugs. The goal of the game is for the Rocketeer's team to keep their rocket plans hidden from Sinclair's team, and Sinclair's team is tasked with finding a way of stealing the blueprints.
The game box includes a game board, a Zeppelin board, a Zeppelin figure with base, 6 Character figures, 6 Character boards, 48 tokens, 36 Hero cards, 36 Villain cards, 10 Current Events cards, 24 Finale cards, 3 Plans cards, 2 Reference cards, and instructions. This game is for two players, ages 12 and up, and plays in 45 minutes. It will retail for $24.99.
Funko, Inc. turned in big sales for Q2 2021 (see " Profits Boomed in Q2, Even Compared to 2019").