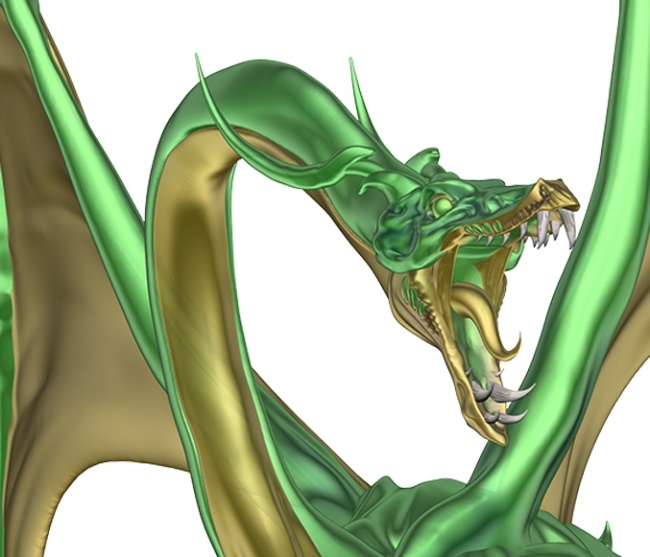 WizKids revealed
D&D Icons of the Realms: Adult Emerald Dragon Premium Figure
for release in November.
Emerald Dragons are mostly lawful neutral creatures that inhabit inactive volcanoes. These inquisitive creatures can unleash a cone of sonic energy as a breath weapon on anyone who dares enter their lair. This new figure comes as a highly-detailed sculpt dressed with premium paint. The item measures over a foot tall, and comes two units to a case.
D&D Icons of the Realms: Adult Emerald Dragon Premium Figure will retail for $99.99.
WizKids also revealed D&D Icons of the Realms: Adult Gold Dragon Premium Figure, which is set for release in December (see "'D&D Icons of the Realms' Goes For the Gold (Dragon)").
Click on Gallery below for full-size images!