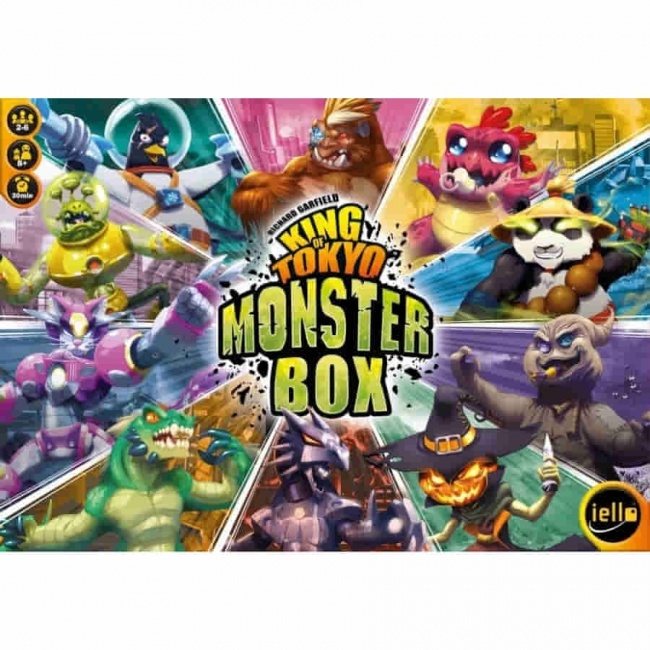 Iello USA will release
King of Tokyo 2E: Monster Box
, a new board game boxed set, for release in Q4.
The Monster Box comes with King of Tokyo 2E and all of its Power Up! and Halloween expansions. It also comes with a Baby Gigazaur that has its own Evolution cards as well as 11 exclusive cards to the boxed set. Additionally, the set comes with a new dice tray.
This game is for two to four players, ages 8 and up, and will play in 30 minutes. King of Tokyo: Monster Box will retail for $69.99.
Iello USA also will release Last Message, a deduction game, into U.S. retail (see "'Last Message'").