Marvel is planning two massive, 1,200+ page, hardcover Thor omnibuses, both of which will have variant covers for the direct market only. These are timed to be available when Thor: Love and Thunder, the fourth film in the franchise, is released on May 6 (see "Best in Shows - 2022").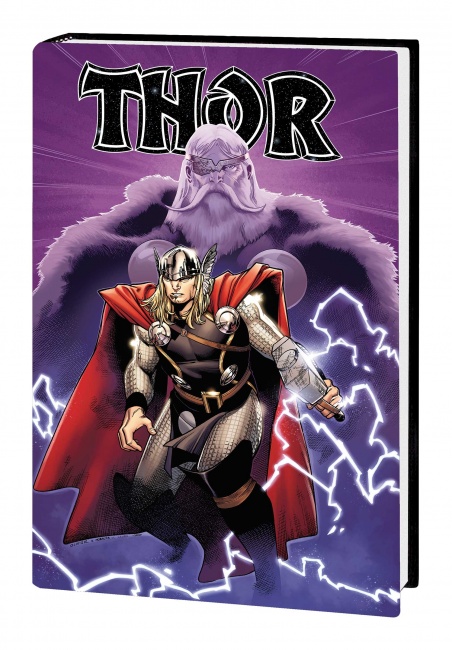 Thor by Matt Fraction Omnibus
will collect all of Fraction's Thor stories, including
Thor: Ages Of Thunder, Reign Of Blood,
and
Man Of War
;
Secret Invasion: Thor
#1-3;
Thor God-Size Special
;
Free Comic Book Day
2010 (Iron Man/Thor);
Thor
(2007) #615-621 and #620.1;
Mighty Thor
(2011) #1-22, #12.1 and
Annual
#1;
Fear Itself
#1-7;
Fear Itself
#7.2:
Thor,
and
Journey Into Mystery
(2011) #642-644. In addition to Fraction, the writers are Dan Abnett, Andy Lanning, Kieron Gillen and J.M. Dematteis, and the pencillers include Patch Zircher, Khari Evans, Doug Braithwaite, John Romita Jr., Pasqual Ferry, Mark Brooks, Olivier Coipel, Pepe Larraz, Giuseppe Camuncoli, Barry Kitson, Alan Davis, Carmine Di Giandomenico, Stuart Immonen, Adam Kubert, and Richard Elson.
The main cover is by Coipel, and there will be a direct market-only edition with a cover by Joe Quesada. The 1,325-page omnibus, which is rated T+, will be released on April 6, 2022, and will have an MSRP of $125.00.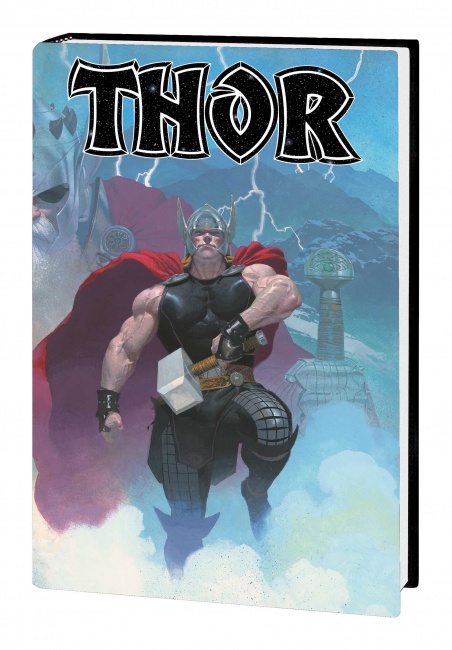 Thor By Jason Aaron Omnibus
Vol. 1 contains the start of Aaron's Thor saga, collecting
Thor: God Of Thunder
#1-25,
Thor
(2014) #1-8,
Thor Annual
(2015) #1,
Thors
#1-4 and
Mighty Thor
(2015) #1-12. In addition to Aaron, writers who worked on the stories in this volume include Noelle Stevenson and CM Punk. The pencillers include Esad Ribic, Butch Guice, Nic Klein, Ron Garney, Ema Lupacchino, Das Pastoras, Russell Dauterman, Jorge Molina, Chris Sprouse, Goran Sudžuka, and Rafa Garres.
The main cover is by Ribic and there will be two direct-market only editions with covers by Dauterman and Quesada. The 1,216-page hardcover is scheduled for March 30, 2022, with an MSRP of $125.00.
Click Gallery for covers!