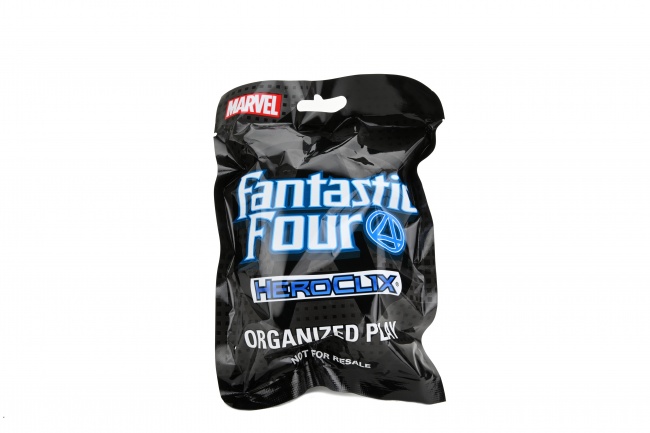 WizKids will release
Marvel HeroClix: Fantastic Four 2021 Storyline Play at Home Kit
in October.
The Fantastic Four take center stage in this Marvel HeroClix special at-home storyline. This new kit is aimed at giving all players a chance to receive a Fantastic Four promotional figure and Legacy or Team Up card, whether or not they can make it to an in-store. Each kit comes with a figure foil pack with one of four never before clixed versions of the Fantastic Four: Reed Richards Alpha, Captain Universe Invisible Woman, The Thing of Earth-13266, and Human Torch of the Uncanny Inhumans. It also comes with a Limited Edition Legacy Card or Team Up Card Foil Pack, and a paper double-Sided 24" x 36" map.
Marvel HeroClix: Fantastic Four 2021 Storyline Play at Home Kit will retail for $9.99.
WizKids also announced Avengers Fantastic Four Empyre, a new miniatures set for Marvel HeroClix, for release in September (see "Avengers Fantastic Four Empyre' Set").
Click on Gallery below for full-size images!