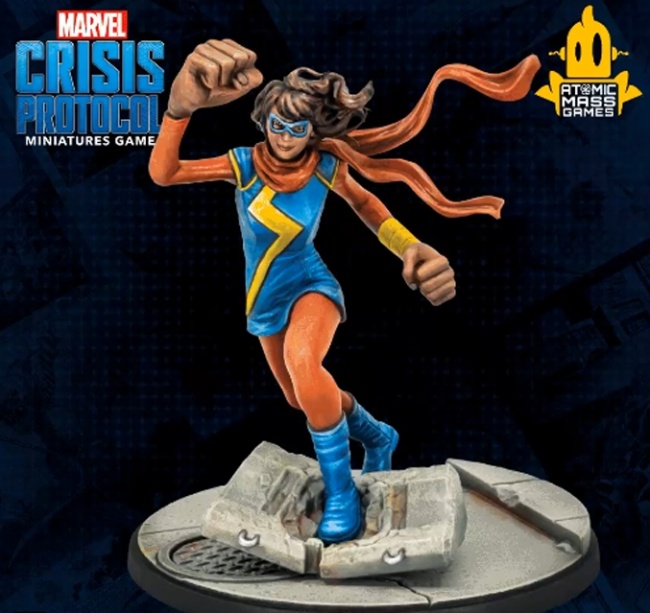 Atomic Mass Games will release
Marvel Crisis Protocol: Ms. Marvel
, a new character pack, in October.
This new character pack features Kamala Khan, a once normal Pakistani-American girl from Jersey, that was exposed to the Terrigen Mists. She gained morphogenetic powers, allowing her to elongate her body, regenerate, and alter her mass. This character pack will make a good addition to groups of heroes, such as the Avengers and Champions. Also, her crushing embiggened fists will provide some handy attacking power.
Marvel Crisis Protocol: Ms. Marvel character pack will retail for $29.95.
Atomic Mass Games also announced new mystically-themed Character Packs, Terrain Pack, and the Dormammu Ultimate Encounter set (see "Mystic Forces Ensorcel 'Marvel Crisis Protocol'").
Click on Gallery below for full-size images!