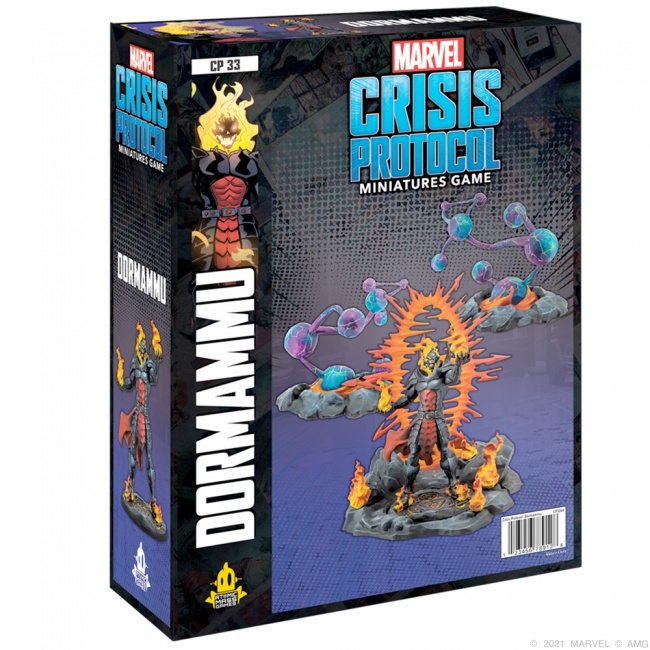 Doctor Strange and other mystically themed characters will be joining
Marvel Crisis Protocol
when Atomic Mass Games releases three new Character Packs, the
Sanctum Sanctorum Terrain
Pack
, and the
Dormammu Ultimate Encounter
set in the third quarter of the year.
Ruler of the Dark Dimension and self-proclaimed god, Dormammu is Dr. Strange's greatest enemy. The Dormammu Ultimate Encounter allows two players to confront this magical menace and includes everything needed to use Dormammu in the game. MSRP is $79.95.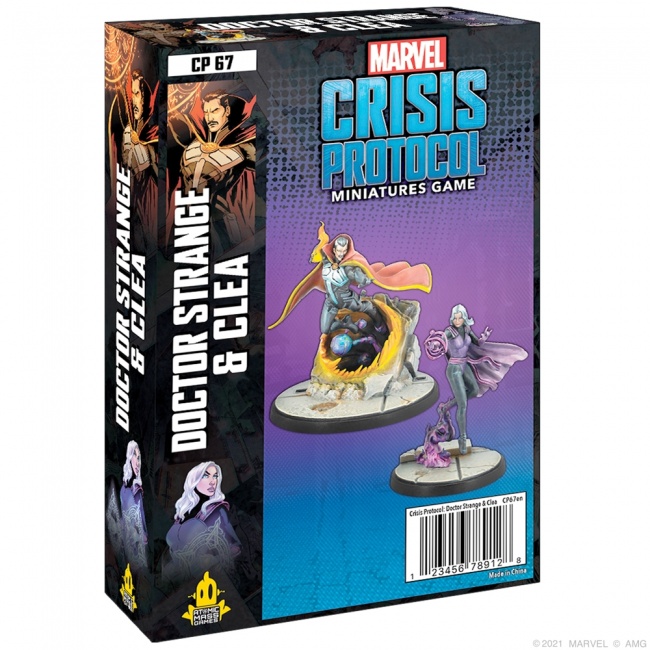 The three new Character Packs include:
Doctor Strange & Clea, featuring the Sorcerer Supreme himself and the sorceress Clea, rescued from Dormammu's Dark Dimension. MSRP $39.95.
Doctor Voodoo & Hood, with the Houngan Supreme Doctor Jericho Drumm and Parker Robbins, the villain known as the Hood, in both normal and possessed versions. MSRP $49.95.
Mordo & Ancient One, offering Strange's rival Baron Karl Mordo and the world's first Sorcerer Supreme, the Ancient One. MSRP $39.95.
Each Character Pack includes character miniatures, bases, stat cards, team tactic cards, and the tokens needed to use them in the game. Miniatures are supplied unpainted and some assembly may be required.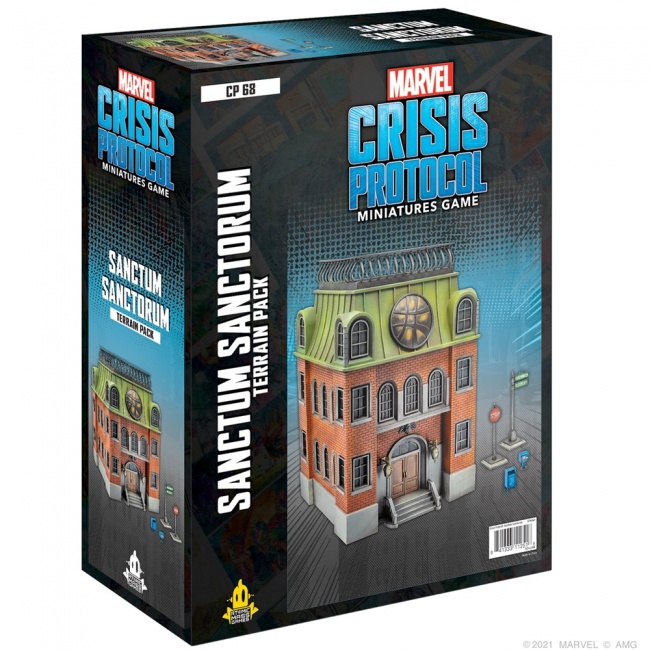 Rounding out the new releases is the
Sanctum Sanctorum Terrain
Pack
. Sporting its iconic circular skylight, Dr. Strange's home and fortress is a new terrain piece for players to fight over. Includes the Sanctum, a street sign, a stop sign, a mailbox, and a newspaper stand. MSRP is $79.95.
Click Gallery below for images of the new models.
Also scheduled for release in Q3 are the Blade & Moon Knight Character Pack (see "The Midnight Sons' 'Blade & Moon Knight' Arrive in 'Marvel Crisis Protocol'") and the Omega Red Character Pack (see "Soviet Super-Solder 'Omega Red' Heads to 'Marvel Crisis Protocol'!").