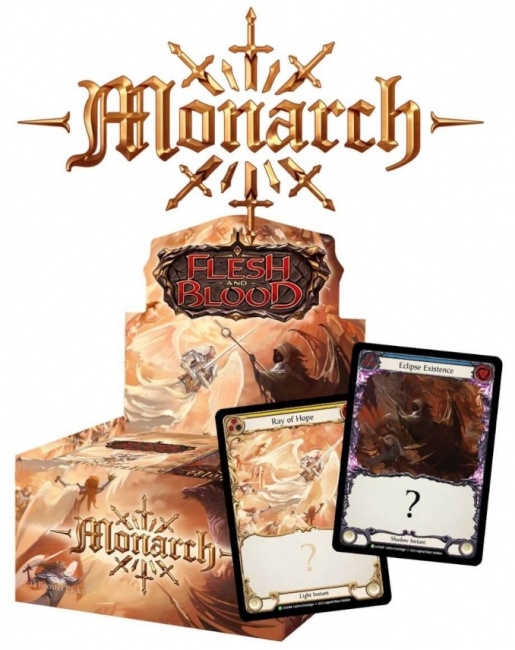 TCGplayer and Legend Story Studios have distributed $75,000 to hobby game stores from their first joint direct-to-consumer campaign to benefit local game stores, the companies announced. The money, raised by selling
First Edition Flesh and Blood: Monarch Booster Bundles
directly to consumers (see "
TCGplayer and Legend Story Studios Support Game Stores
"), went to over 50 stores participating in the program, a TCGplayer spokesperson told ICv2.
The product was red-hot, with
First Edition Flesh and Blood: Monarch Boosters
topping TCGplayer's chart of the Top 25 Sealed TCG Products in May (see "
TCGplayer Top 25 Sealed TCG Products – May 2021
").
CEO Chedy Hampson of TCGplayer, which provided the platform, marketing, listing, fulfillment, shipping and customer service for the release shared his thoughts on the program. "Together, we demonstrated how easy it is to keep brick-and-mortar shops at the center of the gaming ecosystem, awarding $75,000 to participating local retailers and allowing fans to buy the
Flesh and Blood
products they desire at the best possible price," he said in a statement accompanying the announcement.
Founder and CEO James White of Legend Story Studios, which publishes
Flesh and Blood TCG,
noted the potential for additional events benefiting retailers. "I am honored to award $75,000 to the local game stores who were part of this first campaign, and can't wait to partner with TCGplayer again on future direct-to-consumer campaigns that directly benefit local game stores," he said.