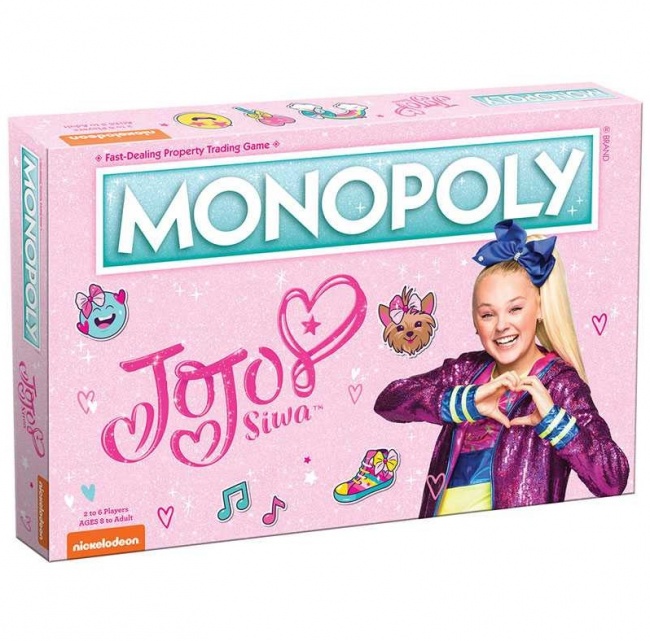 The Op Games announced
Monopoly: JoJo Siwa
, a new limited edition of the classic board game, for release on November 10.
Dancepop icon JoJo Siwa is bringing her own signature, colorful brand of fun to Monopoly right in time for her run as a contestant on the 30th season of Dancing with the Stars. Players can buy, sell, and trade her signature bows like the Unicorn Horn, Golden Gemstones, Rainbow Glitter and more. This game also comes with six iconic tokens that players can boomerang around the board with in an effort to collect Rhinestones (Houses) and Charms (Hotels) to earn the most Likes (Monopoly money).
The game box comes with a game board, 6 Collectible tokens, 28 Title Deed cards, 16 Chance cards renamed "Siwa Surprises", 16 Community Chest cards renamed "JoJo's Jukebox", custom Monopoly Money, 32 Rhinestones, 12 Charms, 2 dice, and rules. It will retail for $39.99.
The Op also has announced two new cooperative games: Disney's Kingdom Hearts Perilous Pursuit and The Goonies: Escape with One-Eyed Willy's Rich Stuff (New Cooperative Games from The OP).
Click on Gallery below for full-size images!