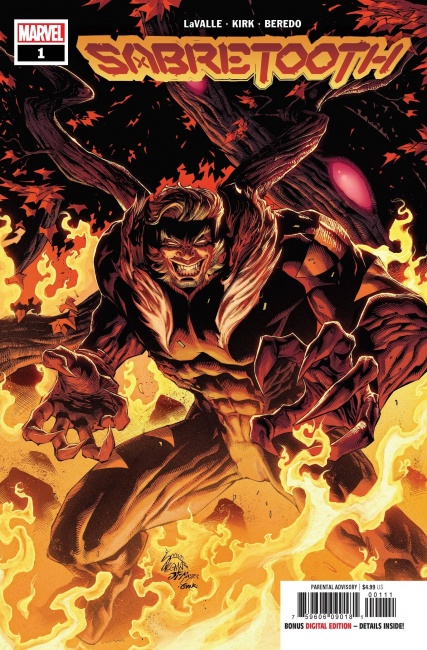 Marvel Comics announced
Sabertooth
#1 for release on January 5.
Victor Creed was captured by the human authorities, back in the pages of House of X (see "X-Men Series Launch in July"), while on a mission for the Krakoan state. Later, he was returned to Krakoa and tried for crimes under the second mutant law, which prohibits murder. Creed was then dragged by vines into a bottomless pit beneath the island of Krakoa to remain in stasis forever. In this new series, X-fans can read about what happened to Creed since his exile.
Sabertooth #1 is penned by Victor LaValle with art by Leonard Kirk and Rain Beredo. It will feature a cover by Ryan Stegman, JP Mayer, and Frank Martin.
Click on Gallery below for full-size images!