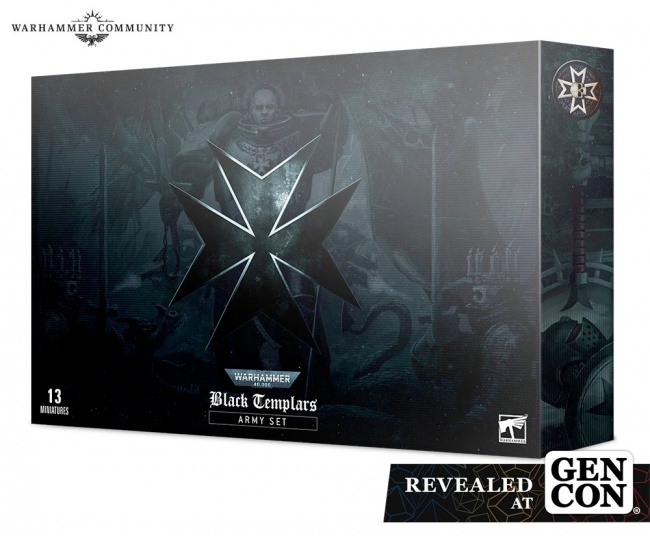 Games Workshop revealed the
Black Templars Army Set
at Gen Con, a miniatures kit featuring the crusading Space Marine Chapter which comes with an exclusive codex supplement.
The Black Templars Army Set offers players an easy way to jump into a Black Templars force. It includes a total of 13 miniatures: a new Marshal, an Emperor's Champion, a 10-marine Primaris Crusader Squad, and a Redemptor Dreadnought. The models feature a variety of customization options, such as alternate heads and weapons. The models come unpainted and require assembly.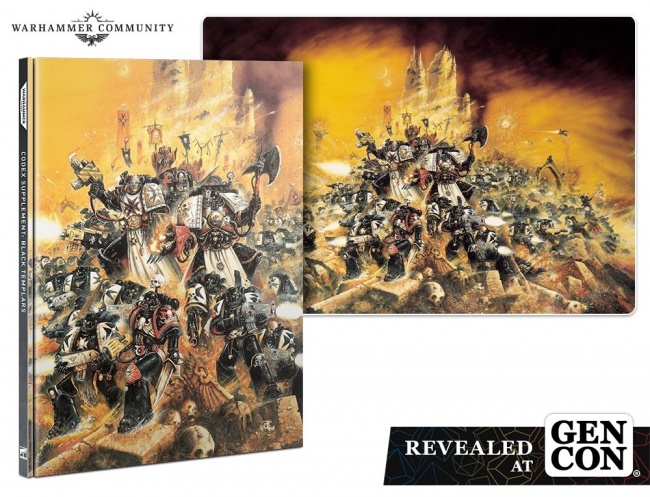 The Army Set also offers players their first opportunity to get the updated 80-page Black Templars codex supplement, with an exclusive cover sporting artwork by John Blanche originally featured in
Warhammer 40,000
's third edition. In addition to the models and book, the set also comes with 226 Black Templar decals and 28 datacards with game stats for the models in the set.
MSRP and release date have not been announced.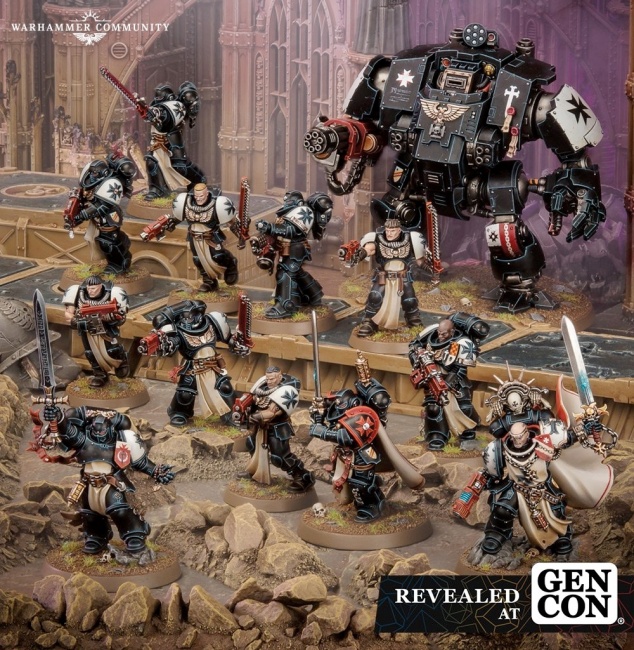 Click Gallery below for images of the models and other components.
Games Workshop offered a glimpse of the new Black Templars codex back in August (see "Games Workshop Teases New 'Warhammer 40,000' Codices and Supplement"). This month, the company is offering the Combat Patrol: Orks set (see "Games Worshop Announces 'Combat Patrol: Orks'").