Gatherers' Tavern unveiled
Magic: The Gathering
statues and jewelry for release into retail in Q4.
The new 1:4 scale statues feature mainstay planewalkers Liliana Vess and Chandra Nalaar from the Magic: The Gathering lore. These sculpts, created by XM Studios depict Lily raising the dead, and Chandra displaying her fiery disposition. The statues are limited to a 400 unit run each. Liliana Vess will retail at $1799.00 while Chandra Nalaar will carry a $1499.00 price tag.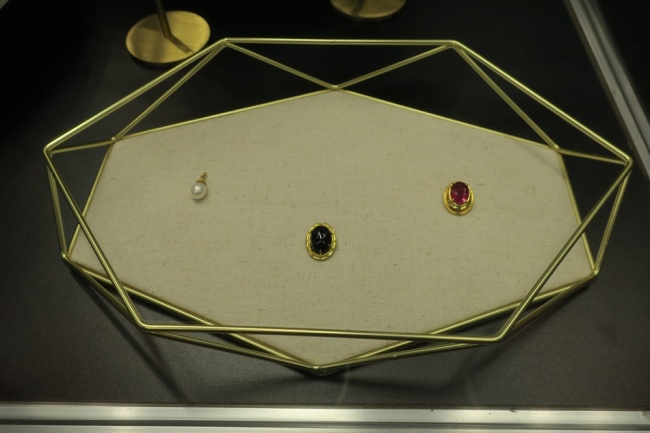 Gatherers' Tavern also had mox-inspired jewelry on display at Gen Con. These luxurious pendants by London jeweler Queen of Mercia are made from sustainably-sourced natural gemstones and are inspired by Dan Frazier's depictions of the original five moxes from
Magic: The Gathering
's
Alpha
set. The pendant itself is made of 925 silver that is 18k gold plated. The
Mox Jet-inspired Onyx Pendant
retails for $1299.00 and the
Mox Pearl-inspired Pearl Pendant
runs $999.00. The more expensive gemstone pieces,
Mox Ruby-inspired Rubellite Pendant
,
Mox Emerald-inspired Green Tourmaline Necklace
, and
Mox Sapphire-inspired Sapphire Necklace
, each retail for $2399.00.
Click on Gallery below for full-size images!