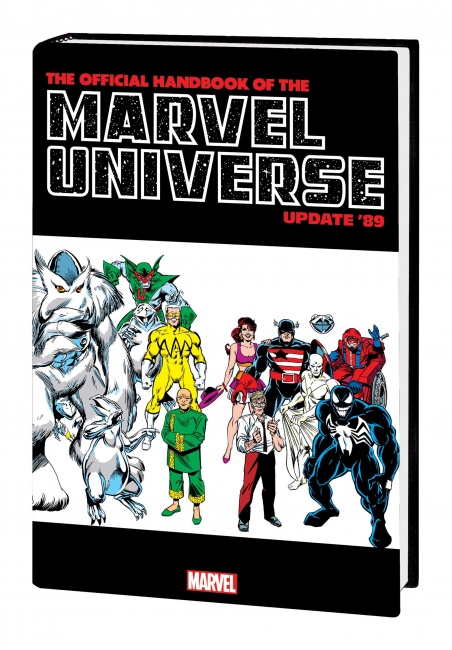 Marvel Comics will publish a new edition of
Official Handbook of the Marvel Universe Update '89
in April 2022, bringing back a 544-page guidebook that details the characters and events of the world of Marvel comics up till that time. Villains appearing in the handbook for the first time include Apocalypse, Mister Sinister, and Venom, while heroes who have been through major changes include Archangel, the Hulk, the original Human Torch, Iron Man, and Vision. The 544-page hardcover includes
Official Handbook of the Marvel Universe: Update '89
#1-8 as well as additional material originally published elsewhere. The omnibus will go on sale on April 20, 2022, with a Venom cover by Ron Frenz and a direct-market-only cover, also by Frenz, featuring Iron Man. MSRP is $75.00.
Earlier this year, Marvel published a deluxe omnibus edition of the earlier handbook (see "Marvel Rolls Out Massive Omnibuses for Spring 2021").
Click Gallery for full-size images of the covers.