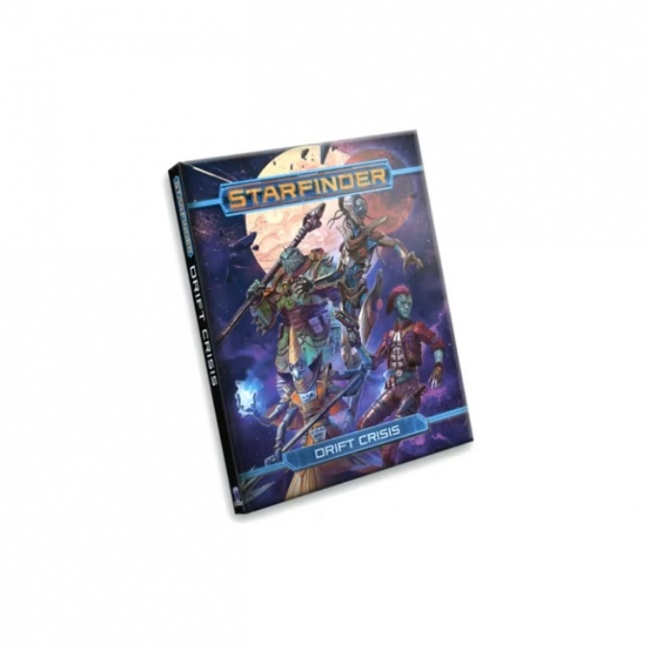 Paizo, Inc. announced
Starfinder: Drift Crisis
, a new sourcebook of
Starfinder RPG
, which is scheduled to come out in spring 2022.
The Drift Crisis sourcebook features a supernatural event that impacts the Drift, Starfinder's hyperspace. This event brings new adversaries into the Starfinder setting and generally, adds new life to the established Starfinder Universe. The sourcebook includes new adventures that revolve around what happens as the Drift continues to go awry, which will be followed up by a new Adventure Path.
Thus far, there has been no word on MSRP for this product.
Paizo also will release two new sets of Starfinder RPG cards into retail (see "'Starfinder RPG' Card Sets").