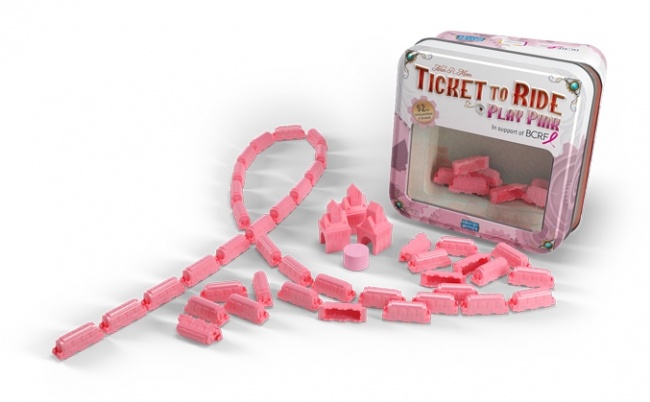 Asmodee and Days of Wonder announced
Ticket to Ride: Play Pink
, a limited edition Train and Station set, for release in November.
Ticket to Ride: Play Pink is a result of a fundraising charity partnership led by Days of Wonder and Asmodee to raise money for the Breast Cancer Research Foundation. The Train and Station set is colored in BCRF pink as a symbol of support. Also, part of the proceeds from the sale of each Play Pink set goes towards the fight against breast cancer. This product was made as a limited edition and comes in a tin box.
Each set will retail for $4.95 with $2 going towards BCRF from each sale.
Days of Wonder will also release Ticket to Ride: Track Switcher , a new Ticket to Ride solo adventure, this October (see "'Ticket to Ride: Track Switcher'").