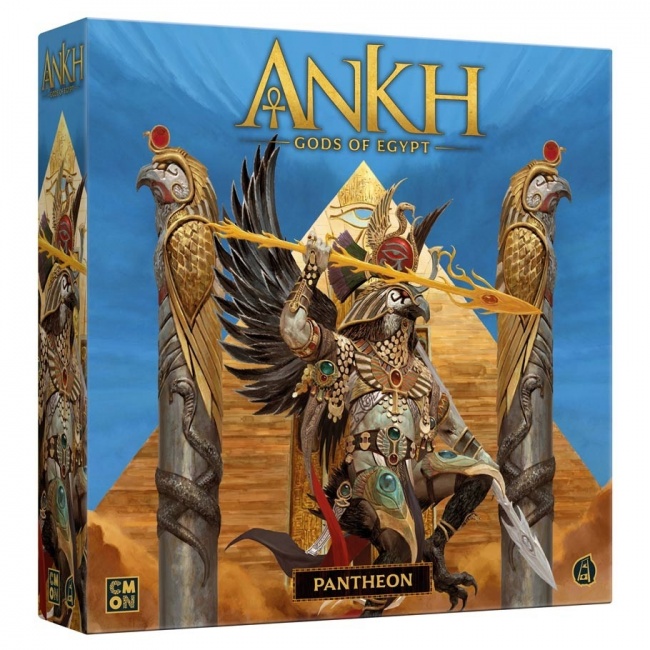 CMON will release
Ankh: Gods of Egypt Pantheon
, an expansion for
Ankh
, into U.S. retail on October 29.
The Pantheon expansion adds five more gods to choose from at the beginning of the game. These gods include Set, Bastet, Hathor, Horus, and Toth, and they come come with their own warriors, dashboards, ankh tokens, and more. The new gods each have their own powers that they can wield on the battlefields of Egypt.
The game box comes with a rules leaflet, 35 plastic miniatures, 20 plastic bases, 5 plastic Ankh tokens, 75 Ankh tokens, 3 Bastet Cat tokens, 2 Eye of Horus tokens, 5 God dashboards, 35 Battle cards, and 5 joined God Dashboards This new expansion, when added to the base game, supports two to five players, ages 14 and up, and plays in 90 minutes. It will retail for $59.99.
Ankh: Gods of Egypt was funded on Kickstarter in 2019, and will release into retail alongside this expansion (see "CMON Unveils 'Ankh'").