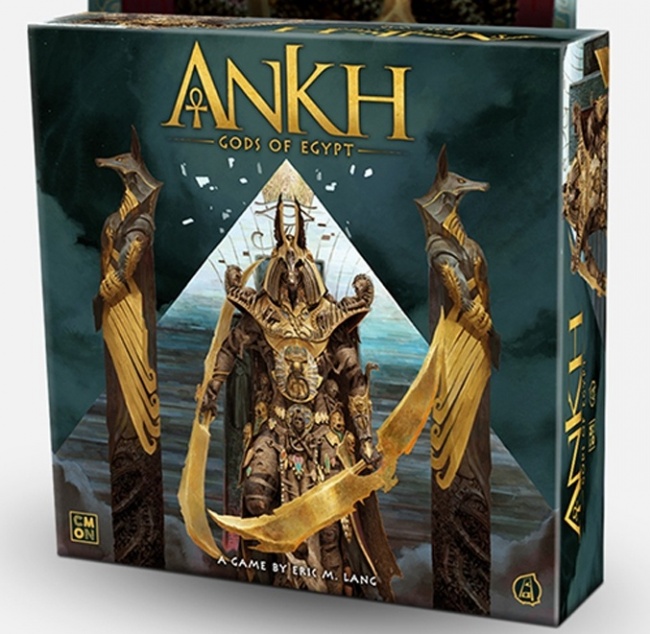 CMON announced a new miniatures game,
Ankh
, which is slated for a Kickstarter in Q4. In
Ankh
, players assume the roles of the Egyptian gods struggling to maintain their power and life as mortals forget the old ways during the decline of the Egyptian Empire.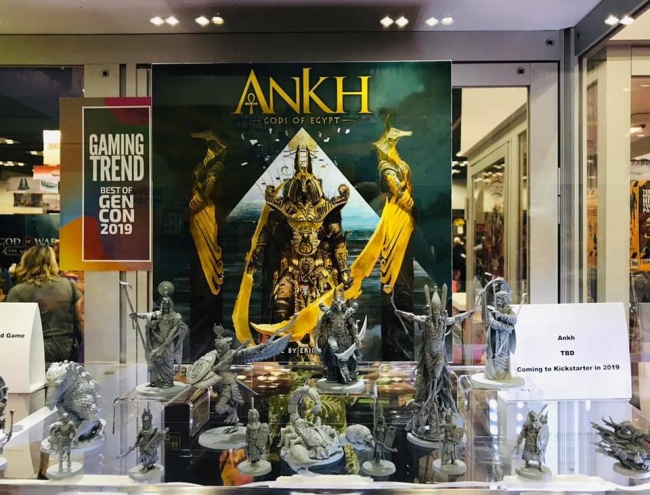 Ankh
was created by award-winning game designer Eric M. Lang (see "
Designer Eric M. Lang Joins CMON
"). It accommodates two to five players, and completes a sort of trilogy that teamed Lang with artist Adrian Smith (
Magic: The Gathering
) and miniatures sculptor Mike McVey (Games Workshop, Privateer Press). The trio previously teamed up for CMON's
Blood Rage
and
Rising Sun
titles (see "
'Rising Sun' Illuminates Top 10 Tabletop Kickstarter Chart
").
Ankh is expected release to trade following backer fulfillment on Kickstarter.