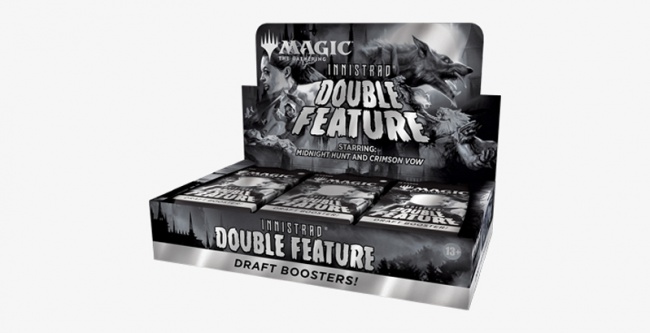 Wizards of the Coast added new details about
Double Feature
, a new draft set for
Magic: The Gathering
.
The release date for this limited Draft Booster set, exclusive to WPN stores, is now scheduled for January 28, 2022. Retailers need to lock in their preferred distributor by November 5. The set features a showcase treatment inspired by old horror movies and will contain reprints of select cards from both Innistrad: Midnight Hunt (see "'Innistrad: Midnight Hunt' Products") and Innistrad: Crimson Vow (see "'Innistrad: Crimson Vow'").
Stores with WPN Premium status by November 5 can host an exclusive Innistrad: Double Feature Preview Event starting January 21. Players will receive an Endless Ranks of the Dead promo card for participating. Commander Parties (see "Store Championships") are also available for the release of Innistrad: Double Feature to be run on January 28-30.
Click on Gallery below for full-size image of the promo card!