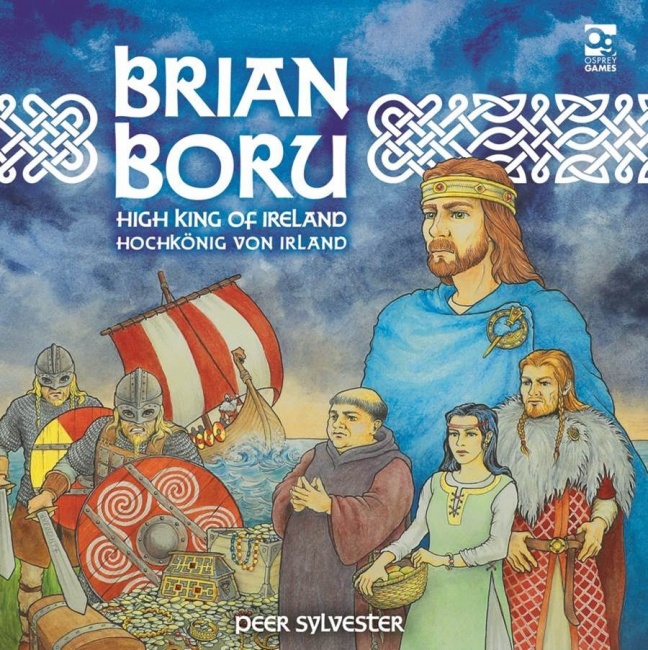 Osprey Games announced
Brian Boru: High King of Ireland
, a historical board game by Peer Sylvester, for release on November 11.
In Brian Boru: High King of Ireland, players seek to unite Ireland under their rule through might, cunning, and matrimony. They will forge alliances to fend off Vikings, build monasteries, and rally towns and villages to their cause. Players will need to outmaneuver their opponents and manage shifing alliances to ascend to the throne and become High King of all Ireland.
The game box comes with a board, 46 cards, 139 tokens, and 125 wooden discs. This game is for three to five players, ages 14 and up, and plays in 60-90 minutes. It will retail for $55.00.
Osprey Games also announced its all-new head-to-head deduction game Cryptid: Urban Legends (see "'Cryptid: Urban Legends'").