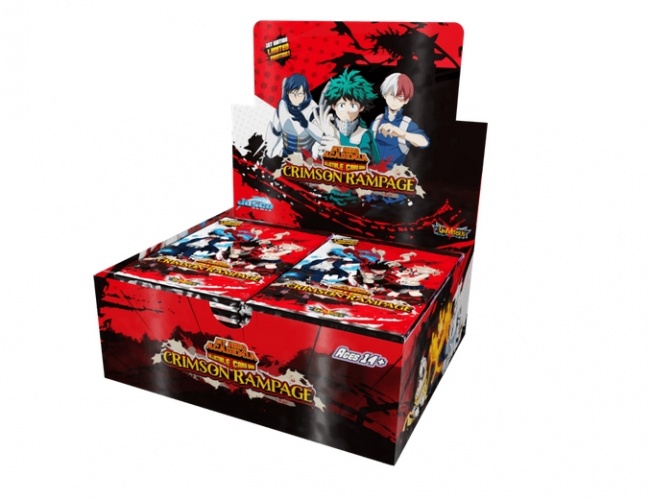 Jasco Games unveiled
Series 2 Crimson Rampage
, a booster set for
My Hero Academia CCG
, which is scheduled to release in March 2022.
The new booster set will allow players to build new decks for Izuku Midoriya and the class of 1-A, the students of class 1-B, or certain Pro Heroes. Each booster pack comes with 10 cards: 6 commons, 3 uncommons, and a rare or ultra rare. Three to five packs in each box will contain an Xtra Rare alt-foil card. Displays come with 24 booster packs, a box topper, and 2 Quirk Packs.
Asmodee USA and Jasco Games struck a worldwide distribution agreement for the English language version of My Hero Academia Collectible Card Game earlier this year (see "Distribution Deal").