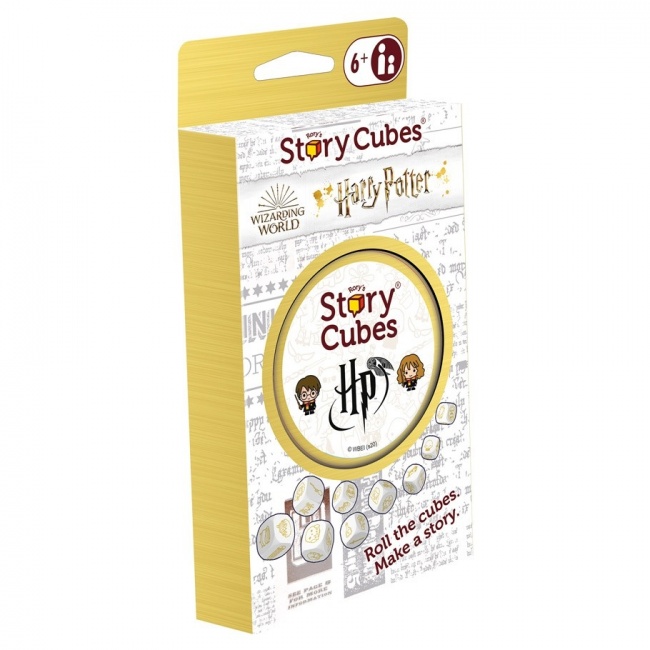 Asmodee USA will release
Rory's Story Cubes: Harry Potter
, a storytelling game by Zygomatic, on November 26.
The new Harry Potter version Rory's Story Cubes allows players tell stories based in the Wizarding World of Harry Potter. These cubes references iconic characters from the series, and are a great way to exercise the imagination. Players can roll up all new stories for the young wizards of Hogwarts using the the items, characters, places, and animals on the dice.
The game box comes with 9 dice, a tin box, and a rulebook. This game is for one or more players, ages 6 and up, and plays in 10 minutes. It will retail for $14.99.
Asmodee also recently announced Gathering of the Wicked, a hidden role game by Zygomatic (see "Deceive Disney Villains in 'Gathering of the Wicked'").