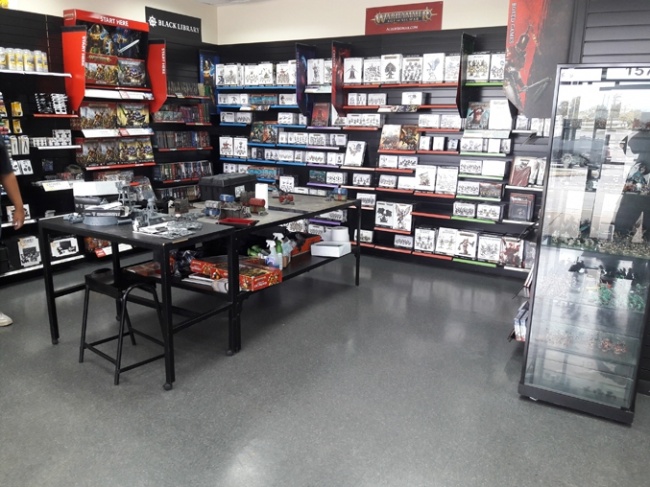 We visited the Games Workshop store located at 15766 South La Grange Road in Orland Park, Illinois on October 14, 2021. Our last visit to this store was on January 23, 2021, just before the COVID-19 vaccine was widely available (see "
PRO: Channel Check: Games Workshop Store
").
This store was a little more opened up in comparison to the visit in January. Games Workshop COVID-19 protocols had been loosened a bit, as now there was no longer a barrier between the customers and the product. This store had brought back some in-store play with up to six tables available for gamers to come in and do battle. However, once players committed to a table to play at, they were discouraged from moving between tables and signs recommending six-feet of social-distancing were posted.
To continue reading this article, you must be an ICv2 Pro subscriber. Register now or sign in.