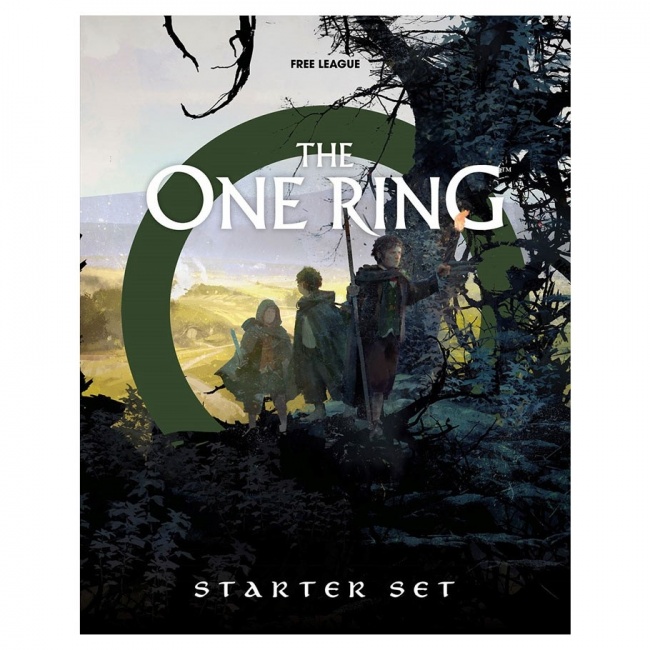 Free League Publishing will release
The One Ring: Starter Set
and
Loremaster's Screen
into retail in January 2022.
The One Ring: Starter Set comes with everything players need to explore Middle-earth. It contains three volumes of information and rules: The Rules, The Shire, and The Adventures. This set also comes with pre-generated characters and maps. The game box contains 3 books (totaling 107 pages in all), a large double-sided map showing the Shire and Eriador, 8 double-sided pre-generated character sheets, 30 Wargear cards, 6 double-sided Journey Role and Combat Stance cards, 2 d12 Feat dice, and 6 d6 Success dice.
This starter set will retail for $49.99.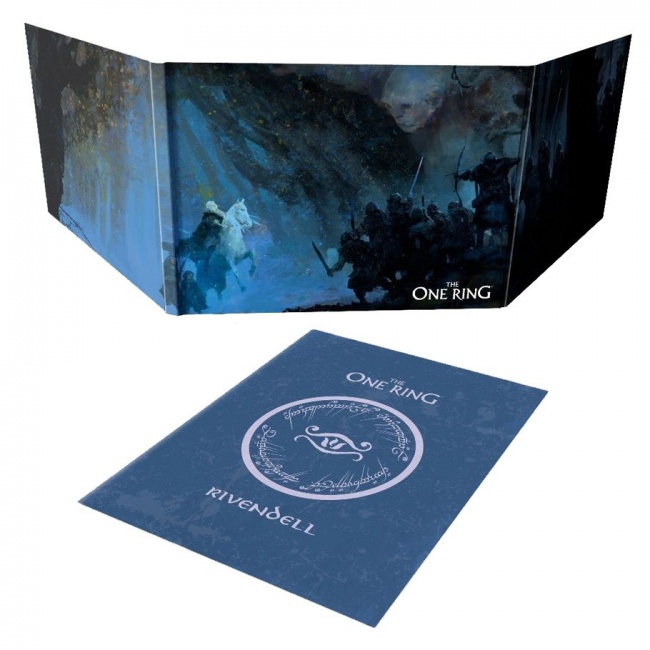 The One Ring: Loremaster's Screen
is a deluxe GM screen for
The One Ring RPG
2E. On the interior, it houses several useful tables, and features exterior art rendered by Martin Grip. The screen also comes with The Rivendell compendium which has information about The Last Homely House and new rules for how to create High Elf PCs.
The screen will retail for $29.99.
Free League Publishing successfully funded the The One Ring roleplaying game on Kickstarter earlier this year (see "'The One Ring' RPG ").