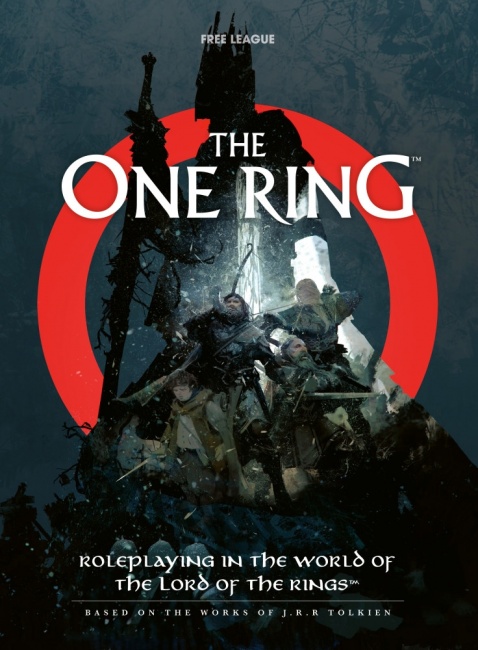 Free League Publishing announced that
The One Ring
roleplaying game will be coming to Kickstarter on February 11.
The One Ring RPG is geared up to head back into print pending a successful KS. In 2020, Free League Publishing acquired the rights to publish The One Ring from Sophisticated Games (see "Free League Publishing Gets 'Middle-Earth' RPG Rights") after Cubicle 7 and Sophisticated Games parted ways prior to the release of a new edition of the game (see "Dispute Ends Cubicle 7's 'The One Ring' Publishing Agreement"). Now, Free League has taken full control of the reins, and a KS is on its way.
The next generation of this RPG will come in the form of a hardcover volume that features updated and streamlined rules. The appearance of the game has been re-imagined, and its standard of quality has been raised thanks to feedback from players of the previous renditions. The new version was created by the original designer Francesco Nepitello, who also recently worked on Lex Arcana (see "Ares Games Will Distribute Two Italian Roleplaying Games"), in collaboration with Free League Publishing.
There has been no word on a retail release date or MSRP as of the publication of this article.