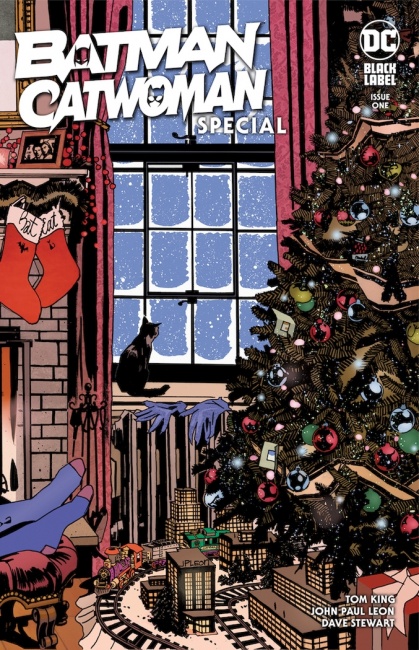 Batman/Catwoman Special
#1, slated for release in January 2022, will include additional material celebrating the life and work of the late artist John Paul Leon.
Leon, who died last May (see "R.I.P. John Paul Leon"), was the artist for the special issue and completed the story before his death. In addition to his art, the special will feature tributes by his friends and colleagues, including Tommy Lee Edwards, Bernard Chang, Mitch Gerads, and others. The 80-page, prestige-format issue will be published on January 25 with an MSRP of $9.99. It will have a main cover by Leon and variants by Lee Weeks and Bill Sienkiewicz.
The special, by Leon and writer Tom King, was originally scheduled for July 2021 (see "Preview: 'Batman/Catwoman Special' #1 (One-Shot)"). The standalone story ties in with King, Clay Mann, and Tomeu Morey's 12-issue Batman/Catwoman series, which centers on the romance between Batman and Catwoman; the special focuses on the beginning of Selina Kyle's criminal career and shows that Bruce Wayne was already there in her life.
Click Gallery for covers!