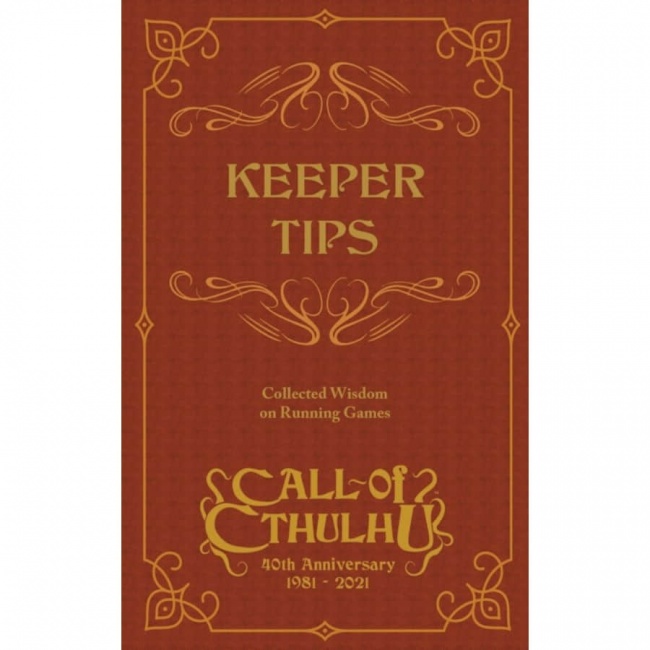 Chaosium revealed
Call of Cthulhu: Keeper Tips
, a handy reference pocketbook for GMs, which will release into retail in January.
This pocketbook is part of the 40th anniversary of Call of Cthulhu, and is aimed at players looking to run a game. It contains tips gathered into key topics, which address preparation, non-player characters, combat, props, inclusivity, and golden rules. This collected wisdom and meaningful advice comes from contributors such as Mike Mason, Becca Scott, Paul Fricker, Scott David Aniolowski, Lynne Hardy, Seth Skorkowsky, Bridgett Jeffries, Sean Branney, Allan Carey, Jo Kreil, Mark Morrison, Keris McDonald, Jason Durall, Matthew Sanderson, Thom Raley, David Larkins, and Bob Geis.

It will retail for $17.99.

Petersen Games announced a collaboration with Chaosium on Call of Cthulhu Terror Paths, a new board game, which is expected to release in 2022 (see "'Call of Cthulhu Terror Paths'").