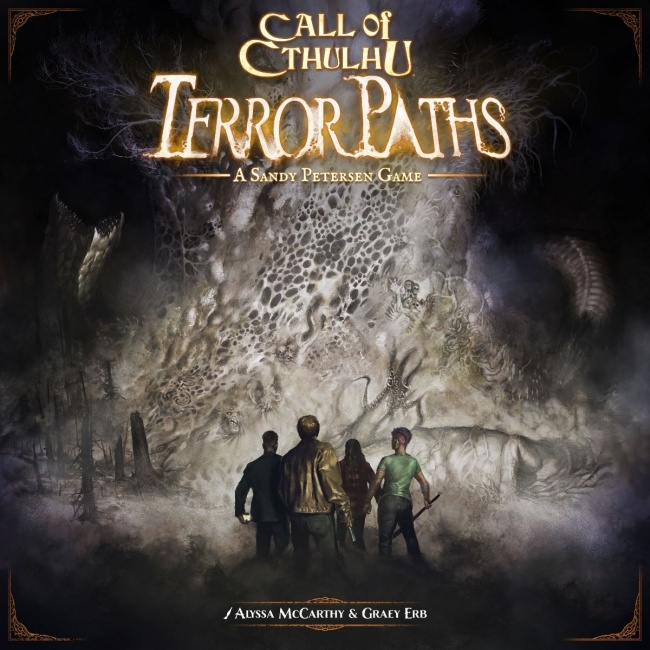 Petersen Games announced
Call of Cthulhu Terror Paths
, a new board game, which is expected to release in 2022.
Sandy Petersen is headed back to the depths of the proverbial well, as he re-activates his age-old ties with Chaosium Inc. to produce a Call of Cthulhu-licensed board game. The new cooperative game has players take on the roles of Investigators seeking to identify the Menace that lurks beneath the surface. Investigators move and take actions simultaneously in an effort to solve arcane mysteries, gain insight, and find the tools required to stave off the Menace. The game can be played out as a one shot or over the course of multiple scenarios in a campaign mode.
This game is for one to six players, ages 14 and up and plays in 20 minutes per player.
Petersen Games released 8-Bit Attack into retail last year (see "'8-Bit Attack' for Trade").
Click on Gallery below for full-size images!