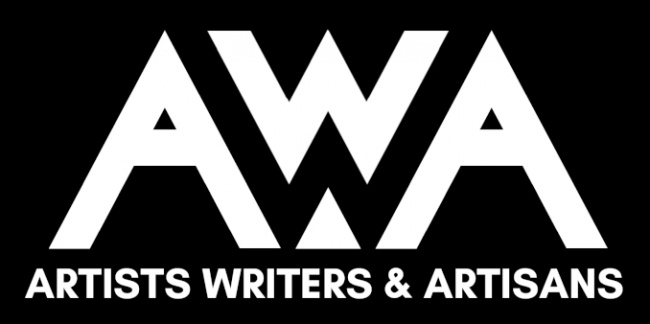 We caught up with Artists, Writers & Artisans Chief Creative Officer Axel Alonso at New York Comic Con and asked about AWA's launch during COVID, reactions to the company's first year-and-a-half of books, and plans for the future.
ICv2: I'm talking to Axel from AWA Studios. Maybe you could start out by just talking a little bit about how AWA's been doing over the last year, what are you seeing in terms of the business overall, and how have your titles been responding to the situation?
We've had a very prosperous year. If you told us we'd be this healthy when the pandemic hit, I wouldn't have believed it. Our first books hit the stands the week of the shutdown. Of course, that was gut check time for us.
We went digital to show people what our books looked like and read like, and the response was that, when the stores reopened, they flew off the shelves. We've been doing very well. Our sales have been trending upwards on our books, which is really nice to see.
Our typical launch numbers now are higher than in the first few months, which is great. As far as being capable of retaining audience and not having attrition, we're doing very well in that regard as well.
We have a lot of great stuff planned, and we're building the shared universe more. Most importantly, most notably, we sold our first movie,
Chariot
(see "
'Chariot' Movie Rights Acquired
"). It was sold in a bidding war between Sony and Warner, and that's just the tip of the iceberg. We have plenty more.
In 2021, what have your most successful comic launches been, and how are they doing?
In terms of numbers, I would say
Fight Girls
did extremely well.
Marjorie Finnegan
did extremely well. We had some pleasant surprises, in
Not All Robots
, for instance.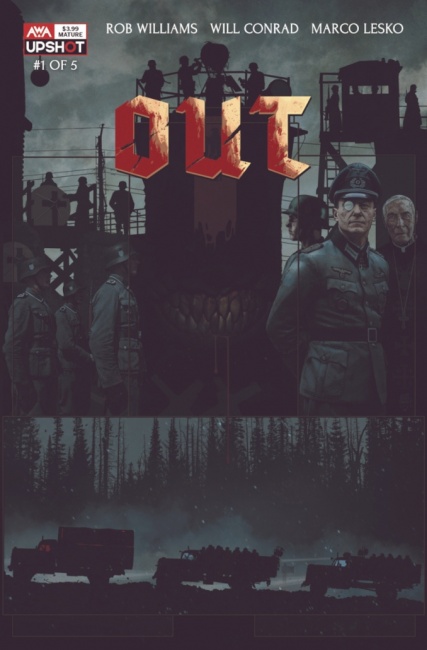 Out
, which just came out this week, was a high seller. We're very happy with that. I would not have anticipated that, given it's a World War II book with a horror theme. I love it, but again, having worked for Marvel, I was told all the time, "No one likes war books, and no one likes horror." I never believed that.
DC had Weird War.
Yeah. I did
Weird War Tales
at Vertigo back in the day with Richard Corben, his first DC work.
It's been a really good couple of years. Our sales have been a pleasant surprise month‑to‑month, and as I said, on our books now, our launch numbers are higher than before.
E‑Ratic
is another big hit
. E‑Ratic
by Kaare Andrews was very well received. He's our young hero of the shared universe, and people respond to that very well.
You switched book distributors to Simon & Schuster earlier this year (see "AWA Signs with S&S for Book Channel"). How has the book trade been responding to your collections?
That's picking up now, because Simon & Schuster's been involved. It hasn't been great, but it's been good. With Simon & Schuster now at the wheel, I think we're going to see an upward trend.
Then coming up over the next six months or so, what are the releases that you're most excited about?
I can't talk about stuff we haven't published yet. What I can say is some of my favorite creators who worked on the books in the past for us are currently working on books for the future, and we're going to be announcing some stuff soon.
Again, genre‑blending stuff. We have an erotic crime thriller, a true crime book, an outlandish dark comedy crime book that's based on a real true crime story out of China that we've transplanted it to the U.S. It's a wonderful book we'll be announcing soon.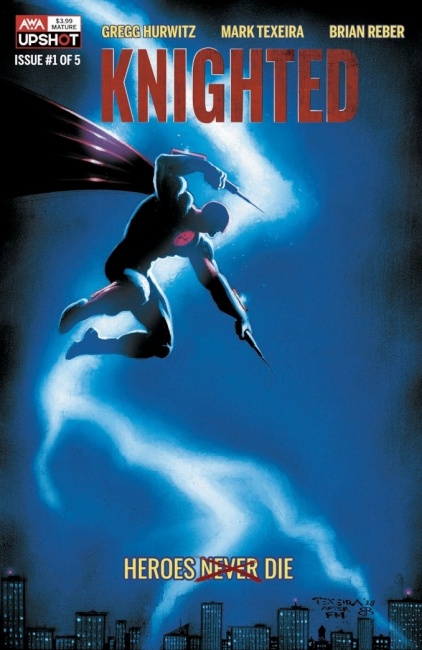 Knighted
by Gregg Hurwitz introduces the masked avenger or masked vigilante of our universe (our Batman or Moon Knight); that comes out in November. We have another book planned in February or March that will bring another family of superheroes to our universe, so we're happy about that.
I'm looking to expand and do more books that are family‑friendly, like
Byte‑Sized
, the Cullen Bunn/Nelson Blake book. Its performance and the media interest in that bodes very well for that type of book.
It's a very hot category, so it makes sense.
Again, it may not be the kind of thing that you aim at the direct market, so much as the larger audience. I may consider some format changes in the way we present it.
Are you going straight to book format for that?
Axel
: It's a possibility, yes. It's something we're investigating. In fact, some of the people who've come in at the executive level have been really pushing to see about us considering the possibility of going straight to trade with a lot of things. We'll figure that out as we go.
Anything else you want to get out there for our audience, which is primarily retailers?
I did an event a few months ago where we talked with the retailers, the retailer round tables, and it was a lot of fun. One of the things I was really heartened to see was people that said that they have people that have put AWA on their pull list. They're building confidence in what we're doing.
They'll say, "I want all the AWA books, because there hasn't been a bad one yet." Again, they're very different, but there hasn't been a bad one. I'm happy to hear that, to get that feedback from so many retailers. It's really meaningful.
I just say "Have confidence that we're here to stay when we launch a series." Like you've seen
Year Zero
had a volume two, right?
Hotel
has a volume two. Look for plenty more. When we do these books, it's not just to do a limited series. It's to build real franchises for the future.
Don't be surprised if our upcoming announcements include the return of many of your favorite series with a second or even third volume.