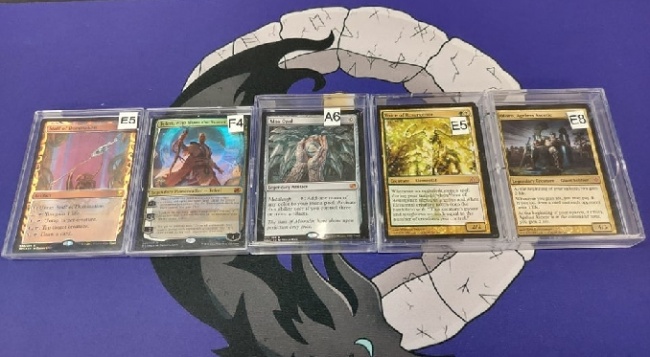 Police in Bedford, Texas have arrested a suspect in at least six Midwest game store burglaries, according to the
St. Louis Post-Dispatch
. At least three of the burglaries were in the St. Louis area, including at Realms of Gaming in Troy, Illinois; Game Night in Marlborough, Missouri; and Yeti Gaming in Crestwood, Missouri, according to earlier coverage by the
Post-Dispatch
.
Nicholas R. Garrison, who was arrested as he was trying to sell stolen TCG cards, was charged with burglary, theft over $10,000 and criminal damage to property over $10,000 in connection with the burglary in Troy and is awaiting extradition, according to the report. Bail was set at $100,000.
Garrison was caught as the result of license-plate reader cameras recently installed in Troy, which allowed police to identify the suspect's car as a vehicle registered in Tulsa, Oklahoma, one step in an investigation that involved law enforcement in at least six cities.
The burglaries were all singularly focused on high-value TCG cards, specifically from
Magic: The Gathering
and
Pokemon TCG.
Realms of Gaming said on its
Facebook
that over $100,000 worth of cards was stolen from their store. In that burglary, the burglar broke through the glass door and smashed display cases inside the store to get at the cards. Break-ins at the other two stores in the St. Louis area had a similar m.o.