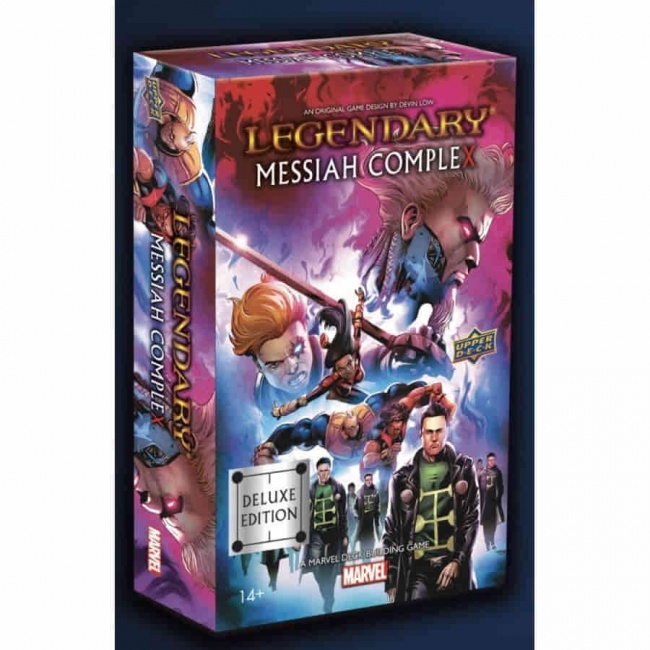 Upper Deck unveiled
Messiah Complex
, a new expansion for
Marvel Legendary
, which will release in Q2 2022.
This new Marvel Legendary expansion is based on the popular Marvel crossover story arc of the same name (see "'Astonishing X-Men: Second Stage'"). Players join the surviving mutant heroes, post-mutant decimation, and battle new Masterminds and Villains. Their goal is find a prodigal child before the evil characters do, and give mutants a hope for the future.
This is a deluxe expansion with 200-cards that features the return of sidekicks. It comes with 8 Heroes, 3 Masterminds, 4 Villain groups, 2 Henchmen groups, 4 Schemes, 7 Special Sidekicks, and 3 Special Bystanders.