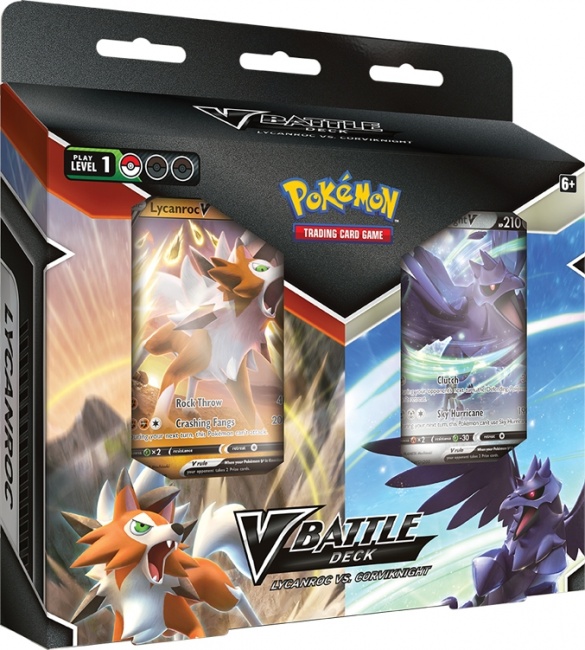 The Pokemon Company International unleashed two new
Pokemon TCG: V Battle Decks
,
Lycanroc V
and
Corviknight V
, for release into retail in Q1 2022.
The two V Battle Decks feature the powers of dusk and night with Lycanroc V or Corviknight V. Lycanroc V leads a team of Fighting types, and Corviknight V leads Metal types that deliver crushing blows while keeping Energy in play. Each V Battle Deck comes with a 60-card deck, 3 reference cards, a rules booklet, a single-player playmat, damage counters, a large metallic coin, a deck box, a Quick Guide, and a code card to play the deck online.
Each deck will retail for $14.99, and the bundle version of the product will retail for $29.99. The bundle version comes with 8 additional Trainer cards, two of which are holos.
The Pokemon Company International also unveiled Leafeon VSTAR and Glaceon VSTAR, two new Pokemon TCG Special Collections (see "'Pokemon TCG' Special Collections").
Click on Galley below for full-size images!