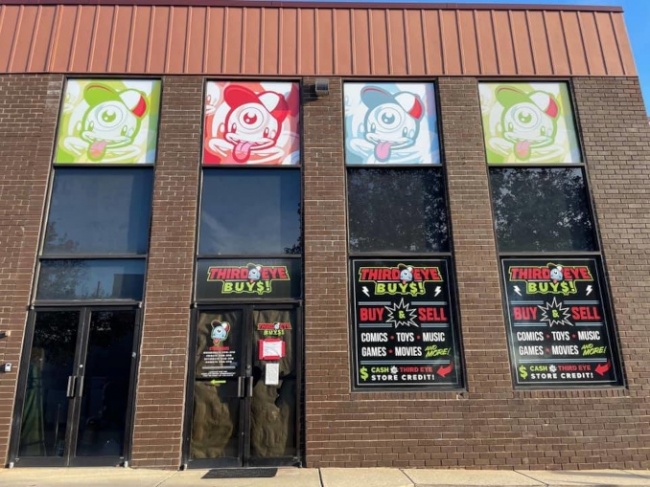 As collectibles markets surge and retailers need increasing amounts of inventory to feed their businesses, we're seeing a new phenomenon: storefronts devoted to buying, rather than selling collectibles. The most recent is Third Eye Buys, a new store opened by Maryland and Virginia chain Third Eye Comics, Games and Hobbies, which has six conventional stores: five comics and game stores and one tabletop game store.
Third Eye Buys was opened this month a block from the "mothership" store in Annapolis, Maryland. "We wanted to increase our secondary market purchasing volume to get a tighter hold on supply," owner Steve Anderson explained. The store buys comics, graphic novels, manga, tabletop games, video games, toys, vinyl records, and other collectibles.
In addition to buying inventory, Third Eye Buys services the reseller market, offering Gemini mailers, POP! mailers, packing tape, collector supplies, and other products used by those who sell collectibles as a hobby. "We want to make it a hub, because there's a lot of people there," Anderson said of the customers involved in reselling. "It's so much different than what people think it is. There's a whole variety of people that do it: people that are trading up, or changing what they collect."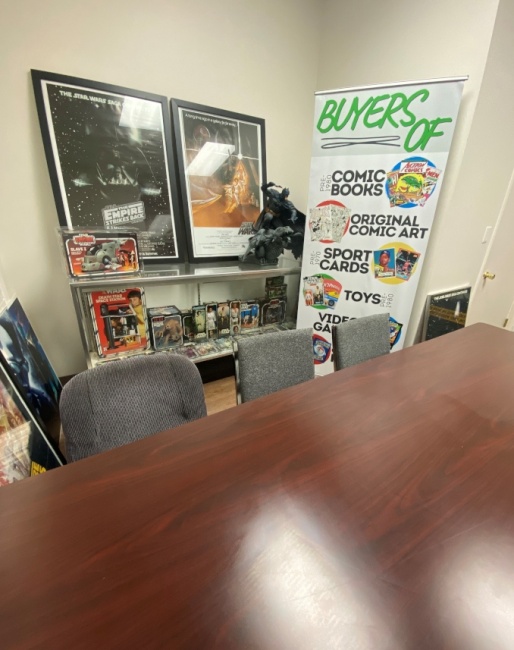 Comics Buying Center, in Chicago suburb Libertyville, Illinois, is operated by Pete Przysiezny and has been open for around two years. "There was a lack of businesses that were strictly buying," Przysiezny said of the decision to open the store. "We wanted to just focus on older comics and be specialists in that area... We heard a lot of stories about comics that people sold for 20 to 30 percent of what we would pay. We wanted to open a store to get a chance to buy those collections."
Przysiezny uses the store to source comics for his convention and online business (eBay seller Comics4Less). The store has a visible location on a thoroughfare with a high car count, and gets a steady flow of collections from referrals. The state of the market has also helped. "A lot of the key issues have gone up 100 to 2000 percent in the past two years, so when people bring in their items and we do free appraisal services, they're very excited about what their comics are currently worth," he said, but noted the risks. "I don't know how long this increase in prices can go. They have been going up exponentially, and over time it's been five to 10 percent a year, so the huge increases are where I get kind of scared. The Modern and Bronze markets have already corrected on most of the comics, but Silver Age keys are pretty stable at those prices."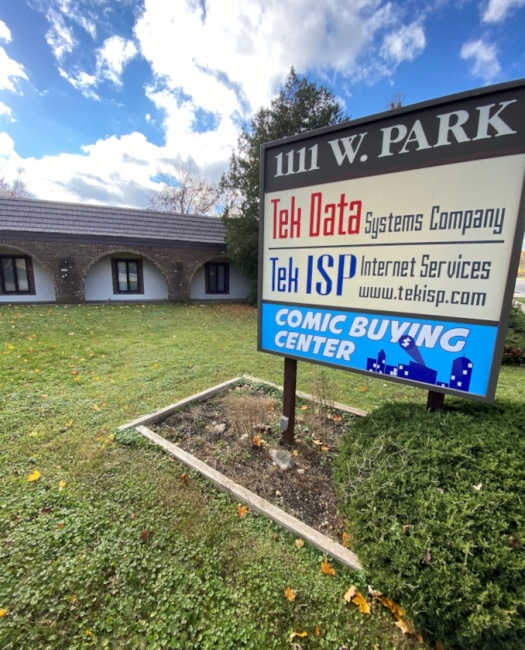 Based on the success of the Comic Buying Center, Przysiezny plans to take over more space and enlarge the store, and to install a new, more visible sign. He also plans to start selling $2 comics in the store, the first time he's stocked inventory to sell at this location.