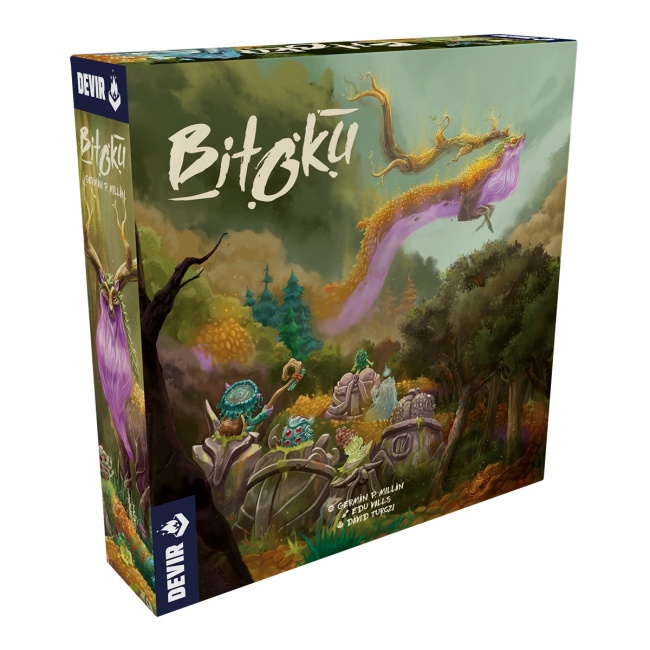 Devir Games will release
Bitoku
, an engine-building board game, into retail in November.
In Bitoku, players assume the roles of spirits of the forest looking to transcend towards becoming the next great spirit. They will utilize various yokai, kodamas, and pilgrims in order to build an engine to try to score points. The players will use a hand of yokai cards, that should be placed during the appropriate strategic juncture of the game, as well as yokai guardians that they can use to explore the forest and gain new gameplay options. This Eurogame by German Milan offers multiple paths to victory, which enhances replayability, as well as a solo mode developed by David Turzci.
This game is for one to four players, ages 14 and up, and plays in 120 minutes. It will retail for $69.99.
Devir Games also released Luna Capital and Castle Party in 2021 (see "Two New Titles").
Click of Gallery below for full-size images!